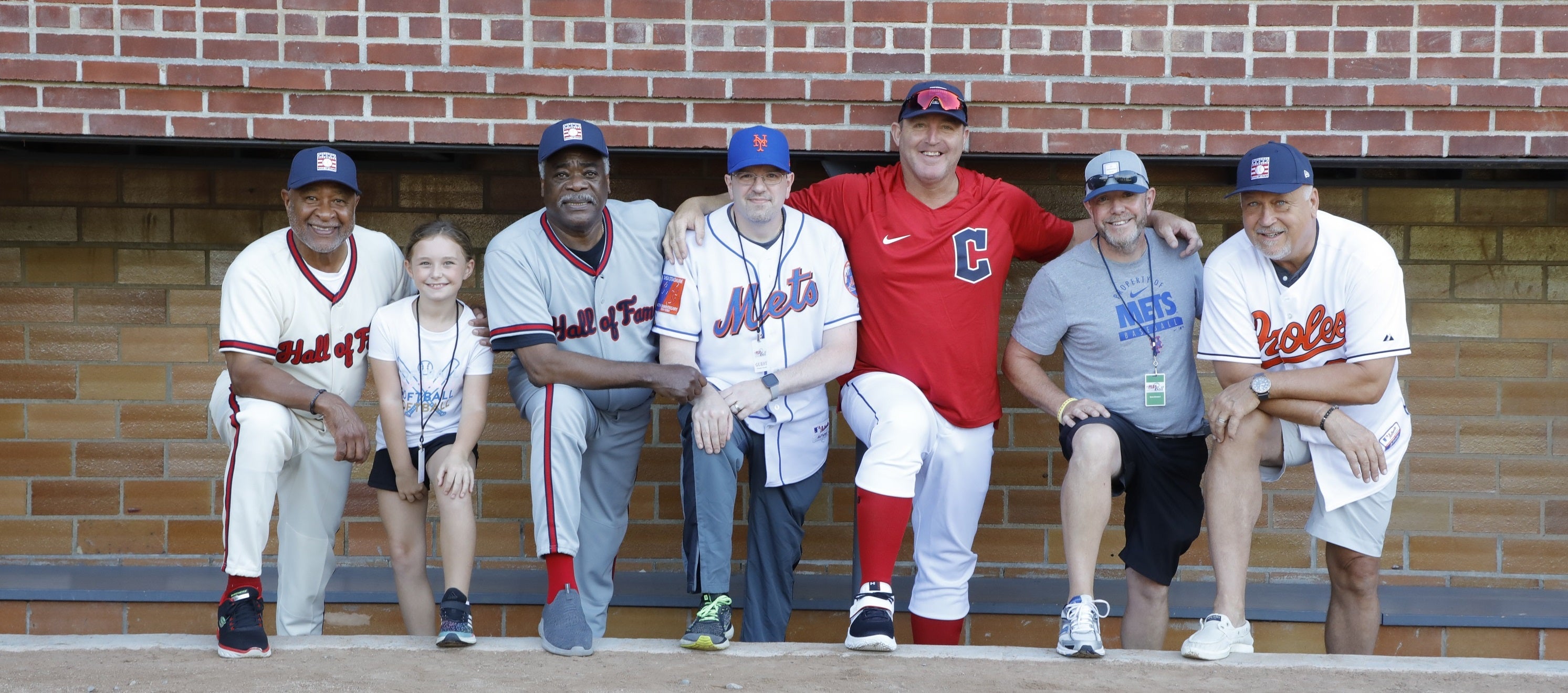 Preserving History Together
Help the Hall Preserve History, Honor Excellence and Connect Generations.
What you can help us do
Our team in Cooperstown is humbled to be charged with the tremendous responsibility to care for, preserve, conserve and share our priceless collection and archives that document baseball history.
We know that you have a great passion for the game and the Museum, as evidenced by the generous support of fans like you that provides the foundation for everything we do.
Here are ways to stay involved and be part of preserving baseball history:
Stand proud as a MUSEUM MEMBER
There's no simpler–and more essential–way to demonstrate your support than to join the fans from 20+ countries and all 50 states who have signed on as Museum Members. As one, you'll receive benefits such as:
Your own copy of the Hall of Fame Yearbook
A subscription to the official National Baseball Hall of Fame and Museum magazine
Free admission to the National Baseball Hall of Fame and Museum
Discounts at the Museum Shop
Monthly Giving
You can make a monthly gift through our Hall of Fame Heroes Campaign and help ensure that we continue to preserve the greatest moments in baseball history together.
Becoming a monthly donor is easy and budget friendly. A gift of ANY amount helps sustain the work we are doing every day to preserve the game.
Our Museum in Action
This program allows fans to support specific preservation and conservation projects that have been identified as priorities by the team caring for our collections.
You can explore the projects, including artifacts, photographs, library documents and exhibit updates that are in need of support.
Donate an Object
The National Baseball Hall of Fame and Museum does not purchase artifacts, but relies on the generosity of all who love our National Pastime and want to share its history with others.
If you own an object, document, or photograph related to baseball's history, the Hall of Fame wants to hear from you.
Share your baseball history with fans everywhere, now and for generations to come.