It seems like something good happens whenever former big leaguer Aaron Rowand comes to Cooperstown.
Two years after winning the Hall of Fame Classic Most Valuable Player Award, Rowand, the big league outfielder with the White Sox, Phillies and Giants – who ended his playing career after the 2011 season – walked away this year with both the Hall of Fame Classic MVP and Home Run Derby title at the 2017 Hall of Fame Classic in Cooperstown.
"I just got some good pitches to hit. I ran into a couple balls today," Rowand said modestly only a few minutes after the end of the game. "I had a good time out here with all these guys. It's so much fun to be able to be around these guys, reminisce, tell stories, and share it with my son. The Hall of Fame does a great job and I thank them very much for putting this on every year because it's been a lot of fun the last few years being able to come out here."
The ninth annual Hall of Fame Classic, featuring recently retired players from every big league franchise, took place on May 27 under sunny skies at historic Doubleday Field before 5,218 fans. Here is one fan's recap of this "Once in a Lifetime" annual event.
Hall of Famers Phil Niekro and Ozzie Smith served as skippers, with The Knucksies and The Wizards having as coaches Wade Boggs, Rollie Fingers, Goose Gossage and Juan Marichal.
Rowand, 39, who went 3-for-3 at the plate including a double and a walk, scored a run and knocked in two, including the game-winner, to help The Wizards to a 5-1 win over The Knucksies in the seven-inning exhibition. The only run scored by Team Knucksies was a homer from Willie Bloomquist.
Just prior to the action at Doubleday Field, laughter filled Cooper Park as the Baseball Hall of Fame honored the 25th anniversary of THE SIMPSONS' episode "Homer at the Bat" with a well-attended morning program outside the Hall of Fame Library entrance featuring a roundtable with executives from the long-running animated hit. "Homer at the Bat" featured nine active big league players at the time, three of whom – Boggs, Smith and Steve Sax – were featured in the roundtable discussion.
Before the Hall of Fame Classic Game, a Home Run Derby took place with six players, the finals of which featured Rowand and former catcher John Buck. After Buck went homerless in five swings during the finals rounds, Rowand's first swing ended the affair with a ball pulled over the left-field fence. A surprise was the appearance of Boggs, who homered once in 10 swings in the opening round.
Mike Adams
(Rangers)
Heath Bell
(Padres)
Willie Bloomquist
(Diamondbacks)
John Buck
(Royals)
Michael Cuddyer
(Twins)
Lenny DiNardo
(Red Sox)
Pedro Feliz
(Phillies)
Jonny Gomes
(Athletics)
Aaron Harang
(Reds)
Mike Jackson
(Indians)
Wally Joyner
(Angels)
Sean Marshall
(Cubs)
Craig Monroe
(Tigers)
John Parrish
(Orioles)
Juan Pierre
(Marlins)
Tim Redding
(Nationals)
Kerry Robinson
(Cardinals)
Cody Ross
(Giants)
Aaron Rowand
(White Sox)
Ryan Rowland-Smith
(Mariners)
Chris Sampson
(Astros)
Steve Sax
(Dodgers)
Luis Sojo
(Yankees)
Andy Sonnanstine
(Rays)
Cory Sullivan
(Rockies)
Jack Wilson
(Pirates)
Steve Woodard
(Brewers)
Todd Zeile
(Mets)
Shop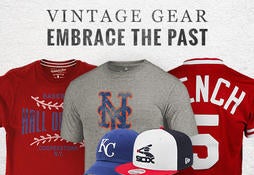 Represent the all-time greats and know your purchase plays a part in preserving baseball history.
Join
As the keepers of the Game's history, the Hall of Fame helps you relive your memories and celebrate baseball history.
The National Baseball Hall of Fame and Museum has teamed up with Sports Travel and Tours to offer baseball fans a one-stop opportunity to purchase Classic Weekend travel packages. For more information or to plan a trip to Cooperstown, please call 1-888-310-HALL (4255). Membership participants receive a 5% discount on all their baseball travel packages. Learn More
The 2018 Hall of Fame Classic will be held on Saturday, May 26, at Doubleday Field in Cooperstown.