The photographs capture the day-to-day beauty of the game in play as a pitcher releases a ball, a batter steps up to the plate, or a runner slides headlong into a base. They depict players sitting in the dugout, celebrating victories, giving interviews to the media, and signing autographs for fans. The collection contains images illustrating the whole baseball season, from contract signings to spring training, through the regular season to the World Series.
Consisting of a wide variety of photographic formats, the collection depicts the changing world of baseball in black and white, color, and sepia. It includes albumen, gelatin silver, and chromogenic prints, as well as tintypes, film and glass negatives, color transparencies and slides, and digital photographs.
On-line access to the photographic collections is limited. However, an increasing number of records describing the Hall of Fame's photographic collections are available on the on-line catalog ABNER.
Online Collection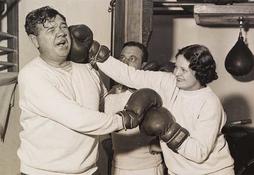 Explore the collection of the National Baseball Hall of Fame in PASTIME.
Donate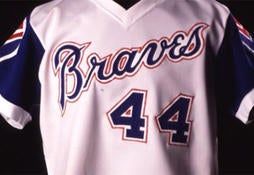 We need your help to digitize priceless treasures that have been preserved here in Cooperstown. Make a gift today to help ensure that fans around the world can have online access to the Museum collections and Library archive.
Many of the photographs in our collection are available for reproduction. Our staff will gladly send a limited selection of photocopies or low resolution digital files for your review. All photograph reproduction rates are per image and are subject to change. A check, money order or credit card will be accepted for all orders.
Prepayment is required.
Rates for high-quality b&w or color photographic prints (unmounted) for personal use:
8×10 inches: $25.00
11×14 inches: $45.00
16×20 inches: $65.00
Shipping & handling: $6.95
Hall of Fame members receive a 10% discount on reproductions and free shipping.
Rates for editorial or scholarly use:
Please contact the Photo Archive staff for digital reproduction and publication permission fees.
The collection is built entirely through donation and continues to grow through the generosity of numerous people who are willing to make their baseball images available to the public for research, publication, exhibition, and the personal enjoyment of fans. To discuss possible donations, please contact the photo archivist.