Al Lopez
Alfonso Ramon Lopez
Inducted to the Hall of Fame in: 1977
Primary team: Chicago White Sox
Primary position: Manager
Over nearly two decades one of baseball's most dependable backstop, Al Lopez built a reputation that any man would be proud to hang his hat on.
But it was Lopez's second act as a manager that cemented his place as a legend of the game.
Beginning at age 16, when he signed with the Class D team in his hometown of Tampa, Lopez displayed his skills as a consistent defensive catcher who showed an impressive ability to handle pitchers. Lopez played 1,918 games behind the plate during 19 seasons with the Brooklyn, Boston, Pittsburgh and Cleveland, setting a major league record for games caught that stood for 40 years.
After his playing days were over, Lopez managed at triple-A Indianapolis before assuming control of the Indians in 1951. Under Lopez's leadership, Cleveland averaged 95 wins per season – including 111 wins during the 1954 campaign. Lopez and the Indians claimed the American League pennant that season – one of only two instances in the 1950s when the pennant was not won by the New York Yankees.
Upon taking over the White Sox in 1957, Lopez transitioned from an Indians club stacked with power hitters such as Larry Doby and Vic Wertz to a ball club that had once been known as the "hitless wonders." On his way out of Chicago, outgoing manager Marty Marion sarcastically told Lopez that he should "bring his pitchers with him" from Cleveland.
Lopez was not fazed. Known in the clubhouse for his calm demeanor, Lopez was aggressive with his managing tactics and urged his players to run at every opportunity. Lopez recognized that his team, featuring smaller, faster players like Nellie Fox, Luis Aparicio and Minnie Minoso, could use its speed and defensive skills to win games at the White Sox's cavernous Comiskey Park.
"If you don't let them score that run -- and you score that run -- you win," Lopez told them.
In 1957, the White Sox led the league with 109 stolen bases and earned their famous "Go Go Sox" nickname with their hustle. A late-season fade dropped Chicago to a second place finish in the American League behind the New York Yankees.
It was a position Lopez was all too familiar with, after his teams had finished second to Casey Stengel's Yankees in six of his first seven years as a manager. Still, Lopez remained confident that the team he was building in Chicago could be the foil to the Yankees' dominance.
"Nobody can beat the Yankees on power," Lopez admitted. "They can have the power; we'll take the glory."
The White Sox finished second again in 1958 but put it all together in 1959. Lopez's "Go Go Sox" hit only 97 home runs as a team but led the American League with 113 stolen bases, 46 triples and a 3.29 earned-run average. Most importantly, they beat the Yankees 13-9 in the season series on their way to capturing the 1959 AL pennant. The White Sox then fell to the Los Angeles Dodgers, four games to two, in the World Series.
Lopez continued to manage the White Sox until 1965, when he retired due to a chronic stomach condition. He came back for one last stint on the Chicago bench in 1968 before retiring for good.
Lopez left the game with a .584 career winning percentage – one of four managers to exceed the .580 mark after managing at least 2,000 games. In 15 full seasons as a skipper, Lopez's teams never posted a losing record and finished lower than second place just three times. He was elected into the Hall of Fame by the Veterans Committee in 1977.
In 2005, Lopez passed away from a heart attack just four days after watching the White Sox win their first World Series since 1917.
''I think every player who ever played for him must feel the same way," said former Indians third baseman Al Rosen. "He was the consummate gentlemen, and you knew he was always in your corner.''
"Probably the finest manager I ever played for, baseball-wise, running a ball club and just being the gentleman that he is. He wasn't all that easy, he was the manager and no on ran all over him. "
Hal Newhouser
Shop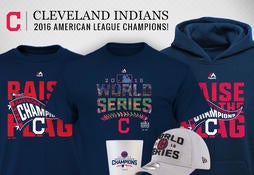 Represent the all-time greats and know your purchase plays a part in preserving baseball history.
Join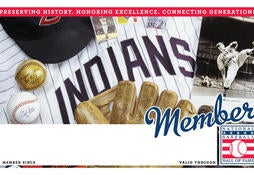 Relive your cherished baseball memories and favorite moments from your team with your personalized membership card.
Career stats
ESSENTIAL STATS
Year Inducted: 1977
Primary Team: Chicago White Sox
Position Played: Manager
Bats: Right
Throws: Right
Birth place: Tampa, Florida
Birth year: 1908
Died: 2005, Tampa, Florida
Boston Braves (1936-1940)
Pittsburgh Pirates (1940-1946)
Cleveland Indians (1947)
Managed:
Cleveland Indians (1951-1956)
Chicago White Sox (1957-1965)
Chicago White Sox (1968-1969)
CAREER AT A GLANCE