Nolan Ryan tosses his fourth no-hitter
Whether Ryan saw this as an achievement or not, his fourth career hitless game, delivered in front of a crowd of 18,492 at Anaheim Stadium on June 1, 1975 - tying him with Sandy Koufax as the only hurler to throw four no-hit games.
What's more, Ryan became the first pitcher in baseball history to throw a no-hitter in three consecutive seasons.
The irony of all this was that Ryan wasn't even in prime form on that Sunday in Southern California.
He was struggling with slight muscle pulls in his legs and groin, as well as bone chips in his elbow.
Those injuries caused him to reel back his famous fastball – to the relief of sluggers all over the league – but he had other pitches in his arsenal, making excellent use of his changeup and curveball for a 1-0 victory – the only run coming on an RBI single by the Angels third baseman, Dave Chalk.
Join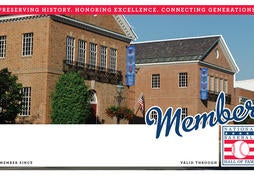 As the keepers of the Game's history, the Hall of Fame helps you relive your memories and celebrate baseball history.
Shop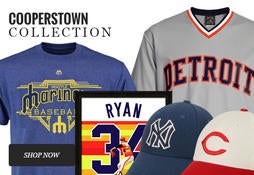 Represent the all-time greats and know your purchase plays a part in preserving baseball history.
"There was no doubt he was going to do it. The only question is how many more he's going to pitch," said Sandy Koufax, musing that the number could possibly reach 10 or 12 "with the kind of fastball he has." Ryan, of course, didn't make it quite that far; he finished his legendary career with 'only' seven no hitters – a feat that many believe may be almost as unbreakable as Joe DiMaggio's 56-game hitting streak.
---
Alexandra Coffey was the Communications Specialist at the National Baseball Hall of Fame and Museum