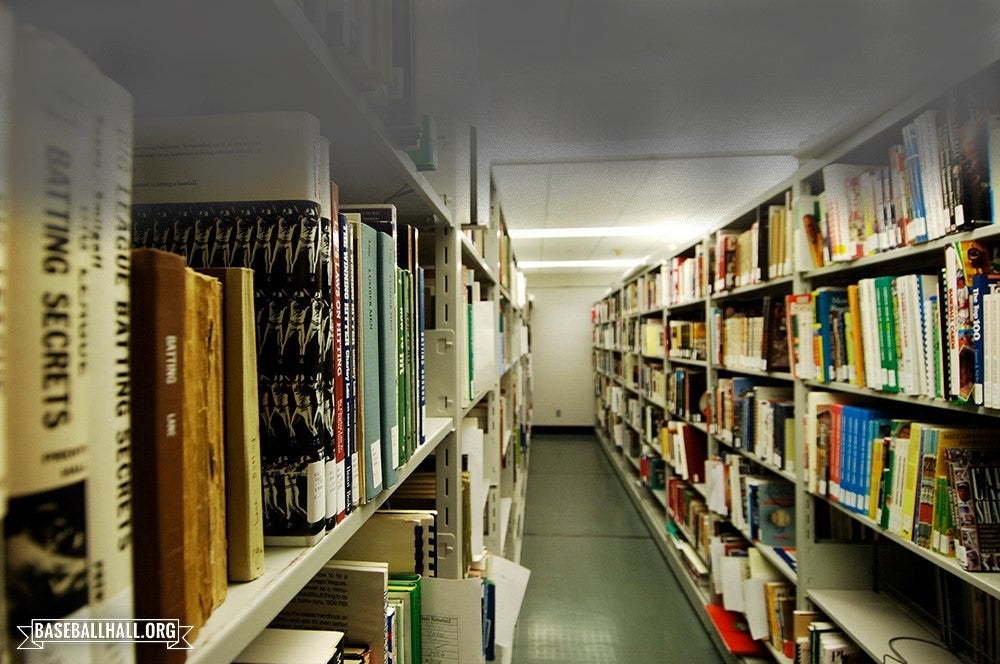 LIBRARY AND RESEARCH CENTER
The library is the foremost repository of baseball information, in all formats, in the world.
Founded in 1939 along with the Hall itself, the library is a specialized research facility whose collections and services are available to all. The archives and collections contain over three million documents, everything from books and magazines to scrapbooks and manuscript collections, as well as over 250,000 photographic images and over 16,000 hours of recorded media.
VISIT THE GIAMATTI RESEARCH CENTER
The Research Center is where you can access the items held in the Library's archives and collections in person, appointments are preferred but walk-in visitors are accommodated as time allows.
Original documents, photographs, and recordings are stored under state-of-the-art archival conditions designed to ensure they are preserved for future generations. We may restrict access to some fragile items, in accordance with contemporary standards on the handling of these materials.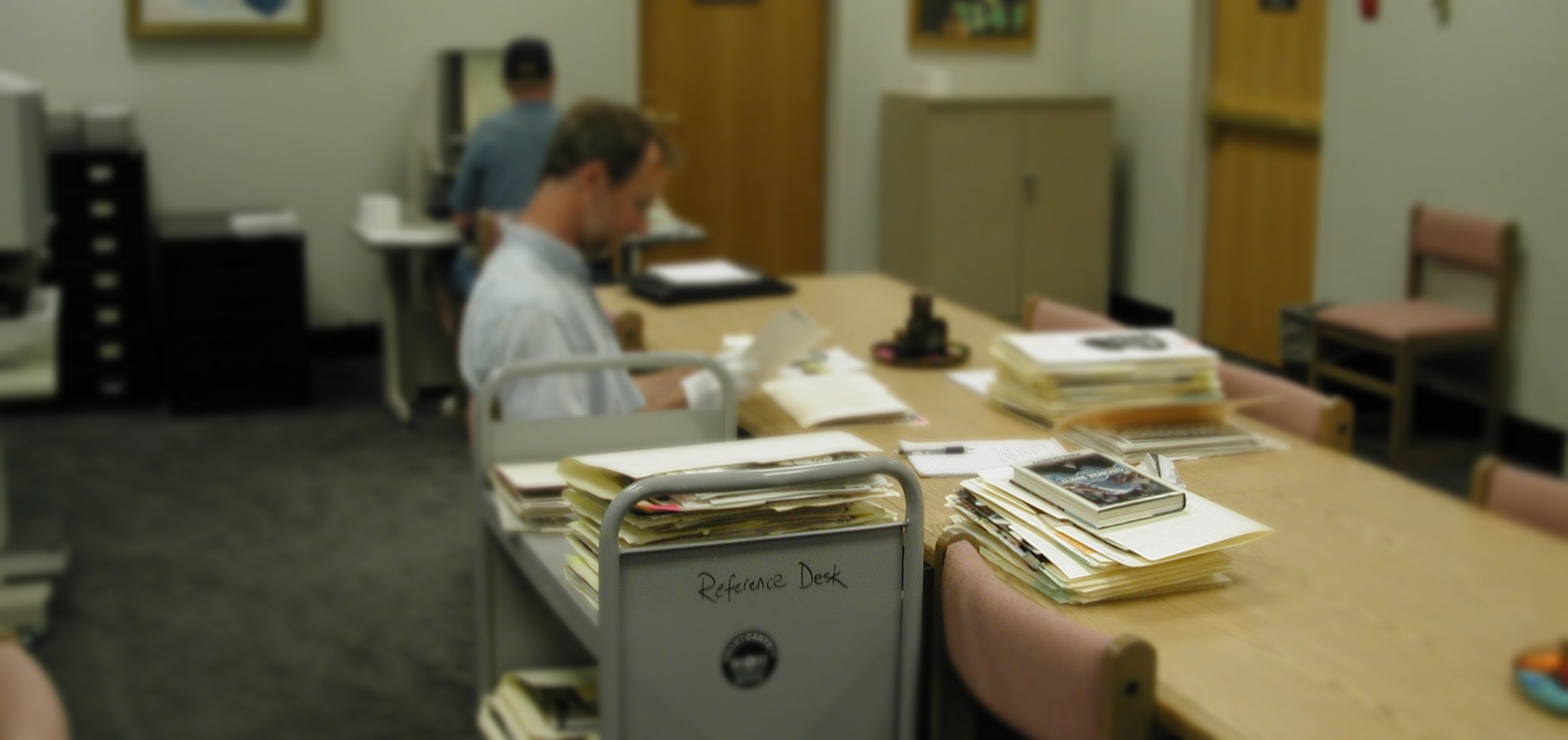 ADDITIONAL INFORMATION AND FAQS
2024 National History Day Theme
To celebrate their 50th anniversary, National History Day's theme for 2024 will be Turning Points in History. This year's theme invites you to consider questions of time and place, cause and effect, change over time, and impact and significance.
A turning point in history is more than just an important event that happened a long time ago. It is more than a new idea or a particular action taken by an individual. A turning point is an idea, event, or action that directly, or sometimes indirectly, causes change.
About National History Day
The annual National History Day® contest theme is designed to help you think of a topic from any aspect of local, regional, national, or world history. With this focus, you can begin to ask questions that your research will help you answer, including how your topic is significant in history. - taken from NHD website
National History Day ® is an academic competition focusing on history for students in grades 6-12. Today more than half a million students enter the contest. They construct entries as an individual or in a group in one of five categories: documentary, exhibit, paper, performance or website. Students then compete in a series of contests - school, local/regional and state - to proceed to the National Contest held each June at the University of Maryland, College Park. The mission of National History Day is to provide students with opportunities to learn historical content and develop research, thinking and communication skills through the study of history and to provide educators with resources and training to enhance classroom teaching.
Resources, Ideas and Examples: 
Jackie Robinson
Roberto Clemente
All American Girls Professional Baseball League
Military/War
Contact information: 
Giamatti Research Center
25 Main Street
Cooperstown, NY 13326
phone: 607-547-0330 or 607-547/0335
eamil: research@baseballhall.org
Researchers are allowed access to the collection via the Giamatti Research Center. Appointments are preferred, but drop-in visitors may be accommodated as resources allow. Scheduling an appointment before visiting is highly encouraged. We prefer at least two weeks advance notice for anyone wishing to gain access to the collection. This will allow our staff to identify and pull material to meet your research needs and to notify you of closures or other factors that affect our service hours. Our hours of operation are Monday - Friday, 9 a.m. - 5 p.m. The Giamatti Research Center is closed on most holidays, including Thanksgiving, Christmas, and New Year's Day. It is also closed the week between Christmas and New Year's Day. You can contact us via email at research@baseballhall.org, or by phone at 607-547-0330.
If you have scheduled an appointment with our research staff, please provide us with a list of your desired resources. We can pull as much material as possible and have it ready upon your arrival so you may maximize your research time. Our staff will also be able to inform you if materials are unavailable or if any restrictions on use exist.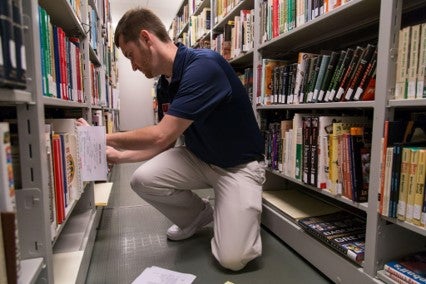 Researchers are encouraged to conduct a thorough review of our online library catalog prior to your visit. Our online library catalog offers the opportunity to search our library collection by author, title, subject, and keyword. Library Name: ABNER (no password required) 
Finding Aids have been created for many of our archival collections.
These documents contain detailed information about a specific collection of papers or records within an archive. They are used by researchers to determine whether information within a collection is relevant to their area of interest.
The content of a finding aid may differ depending on the type of material it is describing. Usually, a finding aid includes a description of the scope of the collection, biographical and historical information related to the collection, and restrictions on use of or access to the materials.
Our biographical clippings files include: 
Every major league player to appear in at least one game since 1871
Most Negro league and "women's league" (AAGPBL) players
Baseball officials, including owners, broadcasters, and umpires
Additional clippings files are subdivided by subjects, ranging from law to economics to politics, and we have other files concerning particular geographic locations. 
Mail: 
National Baseball Hall of Fame
Giamatti Research Center
25 Main Street
Cooperstown, NY 13326
 Email: research@baseballhall.org
 Phone: 607-547-0330 or 607-547-0335
If you can't make it to Cooperstown for a research visit, our librarians can provide research assistance for a fee. Inquiries regarding research assistance should be directed to the Giamatti Research Center.
We accept research inquiries via the following methods:
Mail: National Baseball Hall of Fame, Giamatti Research Center,  25 Main Street, Cooperstown, NY 13326
 Email: research@baseballhall.org
 Phone: 607-547-0330 or 607-547-0335
Inquiries are answered in the order they arrive. We try to respond as soon as possible, but please keep in mind that some inquiries may require more time to answer than others.
For photo research and reproduction requests, the Photo Archives' staff is available to help you. You can reach the Photo Archives by email (photoarchives@baseballhall.org) or mail. Photo Archives National Baseball Hall of Fame 25 Main Street Cooperstown, NY 13326. 
Featured Story
Library research a hallmark of Museum's mission
Dave Bohmer visits the Giamatti Research Center to research Commissioner Ford Frick for a biography he plans to write.
CONTRIBUTE TO THE LIBRARY COLLECTION
Donation of collections and individual items are encouraged. A Library Acquisitions Committee meets frequently to assess proposals. Inquiries regarding the donation of library material may be directed to the Giamatti Research Center.
COOPERSTOWN SYMPOSIUM ON BASEBALL AND AMERICAN CULTURE
The Cooperstown Symposium on Baseball and American Culture, co-sponsored by SUNY Oneonta and the National Baseball Hall of Fame and Museum, examines the impact of baseball on American culture from interdisciplinary and multi-disciplinary perspectives.