HALL OF FAME AWARDS
The Hall of Fame honors contributions to baseball through three awards. The annual winners of the Museum's Ford C. Frick Award for broadcasters and the BBWAA's Career Excellence Award for writers are honored at the Awards Presentation on Hall of Fame Weekend. The Museum's Buck O'Neil Lifetime Achievement Award is presented not more than once every three years by the Hall of Fame's Board of Directors.
The 2023 Awards Presentation took place on July 22, 2023. The 2024 Awards Presentation will take place on July 20, 2024.
FORD C. FRICK AWARD
The Ford C. Frick Award is presented annually to a broadcaster for "major contributions to baseball." The award, named after the late broadcaster, National League President, Commissioner, and Hall of Famer, has been presented annually since 1978. Frick was a driving force behind the creation of the Hall of Fame in Cooperstown and he helped foster the relationship between radio and the game of baseball. Mel Allen and Red Barber were the first two recipients in 1978.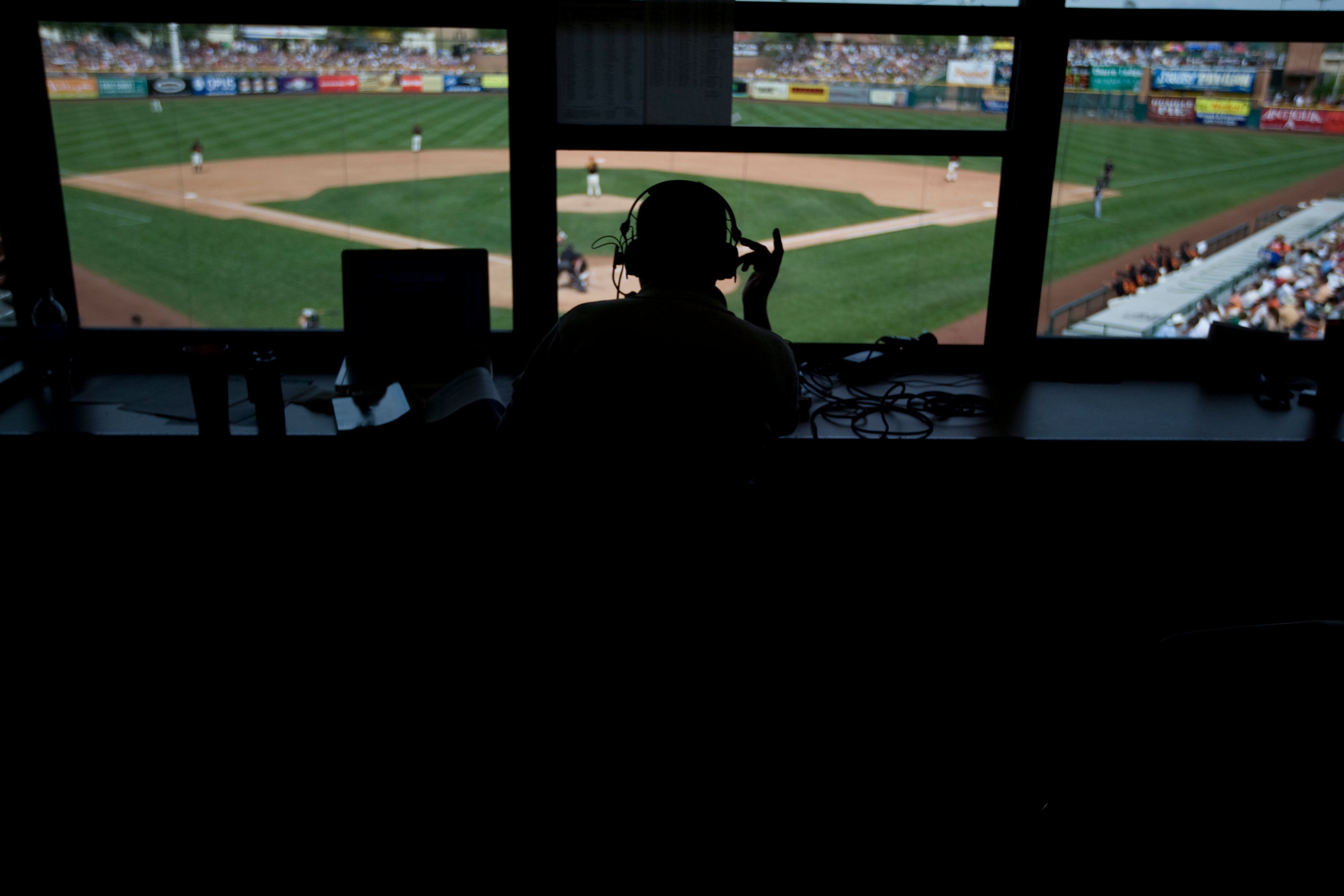 (Brad Mangin / National Baseball Hall of Fame and Museum)
BBWAA CAREER EXCELLENCE AWARD
The award honors a baseball writer (or writers) "for meritorious contributions to baseball writing" and is presented during Hall of Fame Weekend by that year's President of the Baseball Writers' Association of America (BBWAA). The award is voted upon annually by the BBWAA since 1962.
BUCK O'NEIL AWARD
In 2008, The National Baseball Hall of Fame and Museum honored the legacy of the late John Jordan "Buck" O'Neil, the Negro leagues legend whose baseball contributions spanned eight decades, with the creation of the Buck O'Neil Lifetime Achievement Award.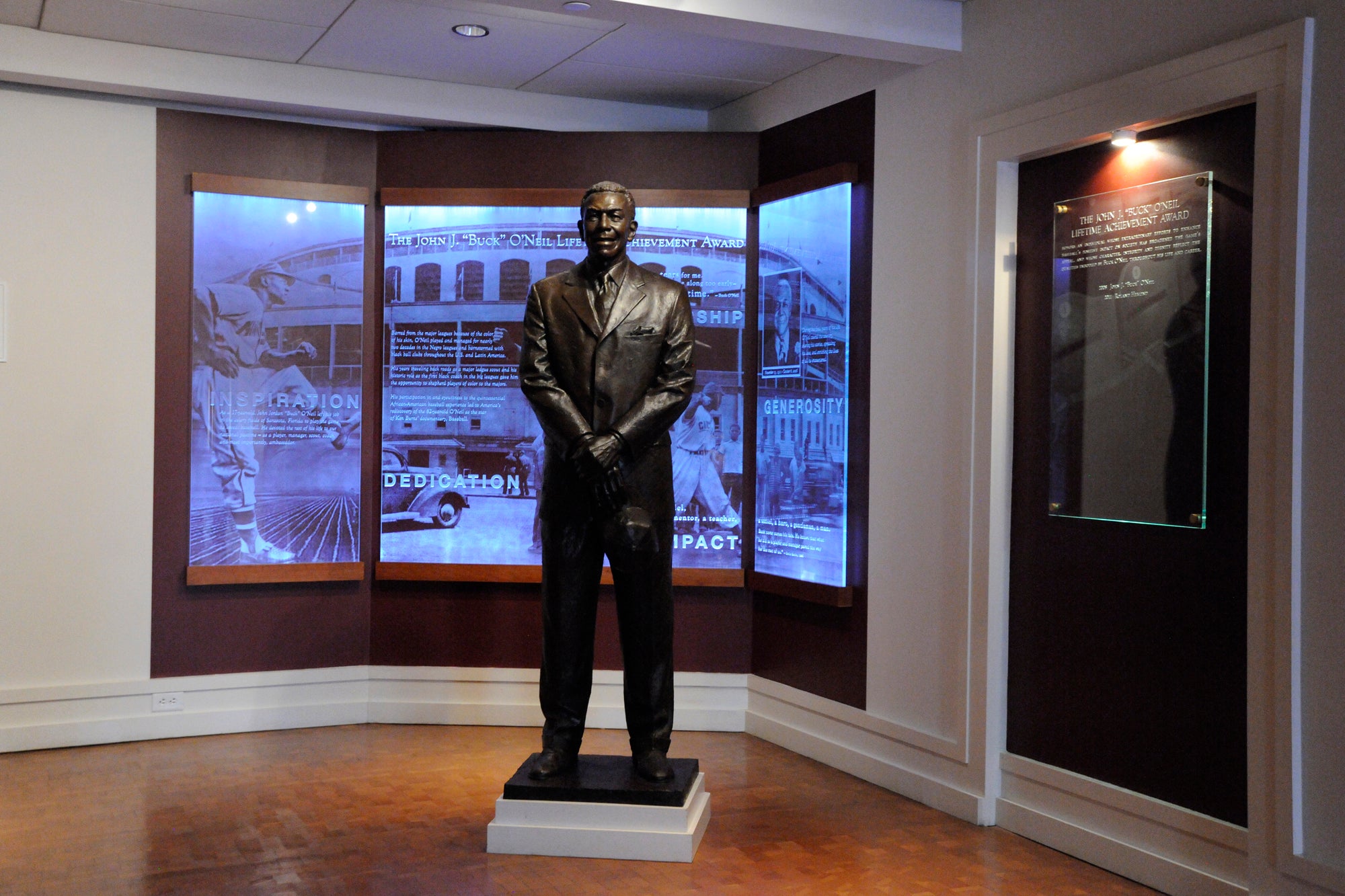 Buck O'Neil Award exhibit (Milo Stewart Jr./National Baseball Hall of Fame)