Players relish time in Cooperstown as Classic Weekend begins
Donate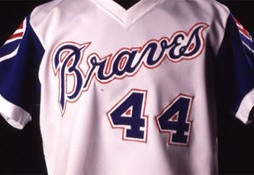 We need your help to preserve priceless treasures housed here in Cooperstown. Make a gift today to help ensure that fans around the world can have online access to the Museum collections and Library archive.
Join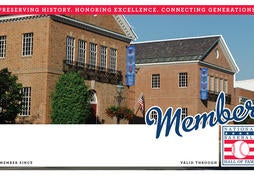 As the keepers of the Game's history, the Hall of Fame helps you relive your memories and celebrate baseball history.
"I played in the minors, but just briefly and ineffectively, with one win in three seasons," Nelson joked. "But it was the summer of '77, spending time in the bullpen, when I came up with Big League Chew.
"It's funny because you have former big leaguers doing other stations, then it's blowing bubbles with Rob in right field. I'm just honored to be here. Being part of this is a dream come true for me."
According to Nelson, he hopes the kids come away from the day with the idea that baseball is really fun.
"There are so many components to it, so many things to learn, and so many friendships to be made, so many opportunities," Nelson said. "There's no game like it. I suppose that's my big message."
The former big leagues shared similar sentiments when it comes to imparting any wisdom on the attending children.
"I see kids getting specialized really early," Sonnanstine said. "When I was 12, 13, 14, 15 years old, we never had a setup guy. I just want to open their minds to playing all over the field, try to be good at everything. I think that mentality helped me get to the major leagues."
"I just want to instill the passion and feed their hunger for knowledge of the game and love for the game," Barrett said. "Just try and build a relationship with them and get them excited about baseball. Let them know that we were just like they are."
As for the Hall of Fame Classic, the ex-players were tentatively looked forward to getting back on the field for Saturday's game.
"I heard we only have three pitchers on my squad, so I'm hoping my arm is ready," Sonnanstine said with a laugh. "I'm hoping I get at least two or three innings. I think I've thrown about five or six bullpen sessions just to make sure there's no injuries. That's the last thing I want. I want to come up here and have fun and have a good time and not get hurt. One of the things I kind of pride myself on is never being underprepared."
When asked if he was ready to play, Barrett shrugged, smiled, and replied, "It's hard to get ready for a game at this age."
The 2018 Hall of Fame Classic will be held at Doubleday Field on Saturday, with the first pitched scheduled for 1:05 p.m. and the pregame Home Run Derby set for noon. Hall of Famers Rollie Fingers and Ozzie Smith will serve as managers, and coaches will include fellow Hall of Famers Tim Raines, Goose Gossage, Eddie Murray and Gaylord Perry. The two teams will consist of 30 recently retired players representing every big league team. Tickets will be available at the site.
---
Bill Francis is a Library Associate at the National Baseball Hall of Fame and Museum