Tigers move first baseman Hank Greenberg to the outfield
Join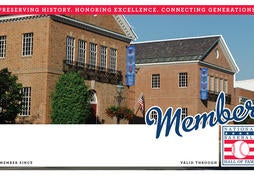 As the keepers of the Game's history, the Hall of Fame helps you relive your memories and celebrate baseball history.
Donate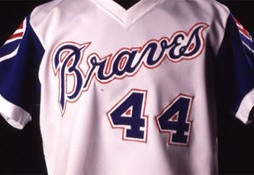 We need your help to preserve priceless treasures housed here in Cooperstown. Make a gift today to help ensure that fans around the world can have online access to the Museum collections and Library archive.
The transition wasn't flawless for Greenberg. He had to switch from using his "scoop shovel" first baseman's mitt to an outfield mitt. He had to teach himself the long follow-through of an outfielder's throw, as opposed to snapping the throw with his wrist as he had done before. And he had to get used to running more frequently, since he would be responsible for covering all of left field. But he understood what was at stake, and Greenberg's dogged work ethic hastened the learning process for him that season.
"I've always had a high opinion of any athlete who isn't afraid of hard work and who drives himself in a constant search for perfection," said Fred Haney, former manager of the St. Louis Browns. "That morning Hank phoned me [before we played the Tigers]. 'Fred, he said. I'd appreciate it if you'd let me borrow your field early so that I can get in some practice as an outfielder.' He worked for hours, shagging flies and judging line drives caroming off the fence."
Alex Coffey is the communications specialist at the National Baseball Hall of Fame