Schmidt's retirement shook baseball
But Michael Jack Schmidt knew that if he couldn't be the best version of himself, he had no desire to remain on the diamond.
Hall of Fame Online Store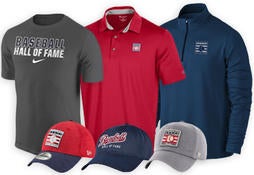 Proceeds from online store purchases help support our mission to preserve baseball history. Thank you!
Join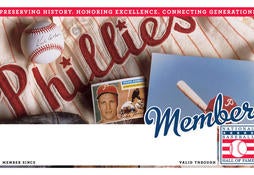 Relive your cherished baseball memories and favorite moments from your team with your personalized membership card.
"I might be the happiest person in the stadium," said Schmidt during his tear-filled press conference announcing his retirement. "When you wake up in the morning and you're a lot happier to be a former player than you were to be a player the morning before, you know you've done the right thing. I can't tell you how relieved I am."
---
Craig Muder is the director of communications for the National Baseball Hall of Fame and Museum