#PopUps: By George, 'Seinfeld' still resonates with baseball fans
Shop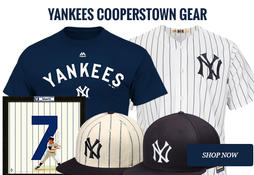 Represent the all-time greats and know your purchase plays a part in preserving baseball history.
Join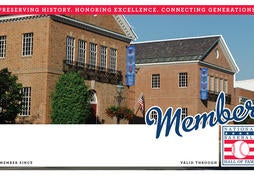 As the keepers of the Game's history, the Hall of Fame helps you relive your memories and celebrate baseball history.
Steinbrenner calls Costanza into his office later that day, appearing ready to terminate his employment. A co-worker, Wilhelm, then enters the office claiming he instructed George to drive around the parking lot. Interestingly enough, the Mets offered him the same position they offered Costanza, explaining why Wilhelm hoped for the Yankees to fire him.
Costanza kept his job with the Yankees, only to finally be fired in a later episode after continuously lying to the organization about his whereabouts.
Baseball offers an escape route for so many people, whether it be struggling athletes living in destitute parts within the United States and other areas of the world, or young people who look at baseball as a way to unwind from the stressors of everyday life. The same cannot be said for Costanza, who knew that even the game he loved would force him out eventually due to his lack of good morals and proclivity for failure.
---
Troy Farkas was the 2016 multimedia intern in the Frank and Peggy Steele Internship Program at the National Baseball Hall of Fame and Museum