JFK's letter to Jackie Robinson
Donate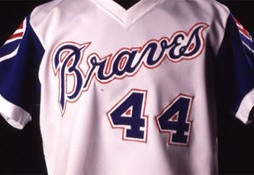 We need your help to preserve priceless treasures housed here in Cooperstown. Make a gift today to help ensure that fans around the world can have online access to the Museum collections and Library archive.
Join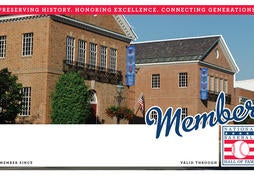 As the keepers of the Game's history, the Hall of Fame helps you relive your memories and celebrate baseball history.
Robinson personally asked Nixon to do something about King's arrest, but Nixon preferred to keep silent. Kennedy meanwhile, supported King, including making a call to his wife. This started a change in Robinson's feelings that would not fully be complete until Kennedy's strong reaction against the police violence in Birmingham, Ala., just a few months before his assassination.
While ultimately greater events led to the election of John F. Kennedy, this letter – which is preserved in the archive of the National Baseball Hall of Fame and Museum – shows the place Jackie Robinson has in the history of politics and America, as well as his importance in the history of baseball.
---
Amanda Belli is a curatorial intern at the National Baseball Hall of Fame and Museum