#Shortstops: Greinke Trade Reshaped Royals' Destiny
But it can easily be said that Greinke played a major role in helping the Kansas City Royals to the 2015 World Series title – despite not having pitched for them since 2010.
Shop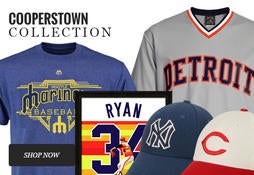 Represent the all-time greats and know your purchase plays a part in preserving baseball history.
Join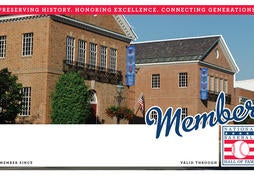 As the keepers of the Game's history, the Hall of Fame helps you relive your memories and celebrate baseball history.
On Dec. 19, 2010, the Royals announced that they had traded Greinke and shortstop Yuniesky Betancourt to the Milwaukee Brewers for shortstop Alcides Escobar, who was the Brewers' top prospect, along with outfielder Lorenzo Cain and pitchers Jeremy Jeffress and Jake Odorizzi. At the time of the trade, it was thought that the Brewers were the clear winners, but looking back, the Royals can claim victory.
While Jeffress and Odorizzi did not spend much time with the organization, Cain and Escobar became franchise players for the Royals, playing together in Kansas City for seven seasons. From 2011 to 2017, the Royals posted a season winning percentage of .500 or better four out of seven times – winning two American League pennants (2014 and 2015) and one World Series (2015). Escobar was the 2015 ALCS MVP, won a Gold Glove Award and appeared in one All-Star Game, all with the Royals. Similarly, Cain garnered great success with Kansas City, winning the 2014 ALCS MVP, appearing in two All-Star games and finishing third overall in the MVP voting in 2015.
Greinke continued to succeed on the mound for four different teams after parting ways with the Royals, but in the words uttered by Alcides Escobar at the 2015 World Series parade, the Royals can forever say "Thank You Zack Greinke!"
---
Lauren Lanter was a 2018 public programming intern in the Hall of Fame's Frank and Peggy Steele Internship Program for Youth Leadership Development