2019 Today's Game Era Ballot
Harold Baines, Albert Belle, Joe Carter, Will Clark, Orel Hershiser, Davey Johnson, Charlie Manuel, Lou Piniella, Lee Smith and George Steinbrenner are the candidates the Today's Game Era Committee will consider for Hall of Fame election for the Class of 2019. Baines, Belle, Carter, Clark, Hershiser and Smith are included for their contributions as players. Johnson, Manuel and Piniella are included for their contributions as managers, and Steinbrenner is included for his work as owner of the New York Yankees. All candidates except for Steinbrenner are living.
Shop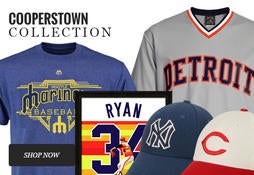 Represent the all-time greats and know your purchase plays a part in preserving baseball history.
Join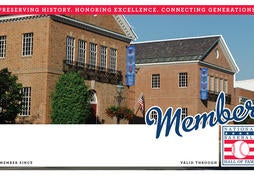 As the keepers of the Game's history, the Hall of Fame helps you relive your memories and celebrate baseball history.
Any candidate who receives votes on 75 percent of the ballots cast by the 16-member Today's Game Era Committee will earn election to the National Baseball Hall of Fame and will be inducted in Cooperstown on July 21, 2019, along with any electees who emerge from the 2019 Baseball Writers' Association of America election, to be announced on Jan. 22, 2019. The Today's Game Era Committee members will be announced in December.