2018 J.G. Taylor Spink Award Winner Sheldon Ocker
Donate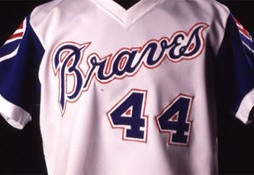 We need your help to preserve priceless treasures housed here in Cooperstown. Make a gift today to help ensure that fans around the world can have online access to the Museum collections and Library archive.
Join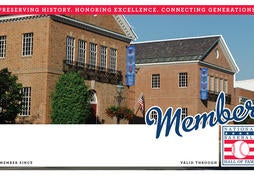 As the keepers of the Game's history, the Hall of Fame helps you relive your memories and celebrate baseball history.
"I got into sports writing by accident because that was the first interview I got out of school," Ocker said. "I always liked sports so I figured this is good. I would have taken a news writing job – it didn't matter at the time. I just needed a job, but it happened to be sports in Sandusky, Ohio, covering a small Catholic high school. It was fun.
"And then after a year I got a call from Beacon Journal and covered the Cleveland Cavaliers for 10 years. Then our paper was looking for a baseball writer and they asked me to do it and I said yes. I've always really liked baseball. And I was never that good of a baseball player, but I liked the mental part, the strategy of the game. Just hitting a baseball was something that was such a different skill that you didn't have in other sports. I liked the idea of that."
Ocker was renowned for his work ethic, rarely missing a game whether it was during the regular season, postseason or spring training.
"I knew it was going to be kind of a grind. I didn't take days off. I always covered every game, kind of old-style," Ocker said. "There were sometimes I went five or six years and didn't miss a game, which is kind of crazy now, especially with all the extra stuff you have to do with the internet. It's a much harder job now than it was then, and it was difficult enough at the time."
"This guy never took a day off," said Hoynes. "Once the season started he did 162. He was like Cal Ripken. I tried to do that for the first couple years and I said. 'This isn't working here. I need a day off.' He was very consistent and he showed up every day."
And during his tenure covering the Indians, Ocker had to report on some of the best and worst squads in franchise history.
"There was a seven-year period (1985-91) where they lost 100 games three times," Ocker said. "Tim Kurkjian once told me in the early 1990s, and I have no idea why he figured this out, he said I was the losingest beat writer in the country, which included 10 years covering the Cavaliers. I was use to writing a lot of bad team stories. That was kind of my specialty until about 1994.
"But you meet some really great people. And despite what the popular feeling is about players being arrogant, most of them are really good people. It's rewarding just to get to know all these people."
What were some of Ocker's favorite Cleveland games and players?
"Unfortunately, losing the seventh game to the Marlins in the 1997 World Series when they had the game won. They just couldn't hold on," he said. "Probably the best player I ever watched was Robbie Alomar because he could do everything. Best hitter I've seen is probably Manny Ramirez. Pitching is tough to single out one guy. Albert Belle was the most unique player I ever covered."
Asked for his favorite game, he mentioned Jack Morris, a recent Hall of Fame electee, and the 10-inning shutout he tossed for the Twins against the Braves in the seventh game of the 1991 World Series. His least favorite came in the 1988 World Series' first game when Kirk Gibson of the Dodgers slugged a two-run, game-winning homer off Oakland's Dennis Eckersley in the bottom of the ninth inning.
"My worst day on the job was when Kirk Gibson came up and hit that pinch-hit home run in the World Series for the Dodgers against the A's," he said. "The reason was that the game was on the West Coast and I've passed almost every deadline, it's about 1:15 in the morning on the East Coast, and I had my whole story written. And Gibson limps to the plate and hits a home run. I had 95 percent of the story written on how great Oakland played and then there's two paragraphs at the beginning that said, 'Oh, and by the way, Kirk Gibson hit a home run to win the game.'"
Today, Ocker remains in the business, doing some part-time editing and writing for a group that publishes nine monthly suburban community magazines near his Ohio home. "Tonight I'm covering a school board work session – my new beat is the Revere School Board."
Looking back on his accomplished career covering baseball, Ocker has no regrets.
"It was a fun ride for 33 years," he said, "and I'm not sorry I did it."
---
Bill Francis is a Library Associate at the National Baseball Hall of Fame and Museum