Puerto Rico's Hiram Bithorn paved the way for a nation of baseball stars
Donate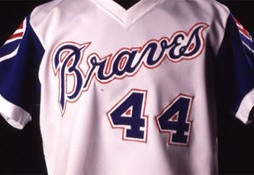 We need your help to preserve priceless treasures housed here in Cooperstown. Make a gift today to help ensure that fans around the world can have online access to the Museum collections and Library archive.
Join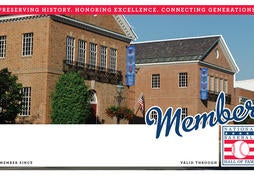 As the keepers of the Game's history, the Hall of Fame helps you relive your memories and celebrate baseball history.
"[Being related to Hiram Bithorn] means a lot. To have somebody that is a relative of yours to open the floodgates – so to speak – to ballplayers in the major leagues is definitely significant," Bithorn said. "It's someone that I look up to even though I was never fortunate to meet him. Knowing that I'm related to someone that was the first – there's only one first – so that's unbelievable. It's a great feeling."
Overall, Hiram Bithorn played four years in the MLB – three with the Chicago Cubs and one season with the White Sox. He won 34 games while posting an ERA of 3.16. In 1943, Bithorn had his best season when he went 18-12 with a 2.60 ERA and an MLB-best seven shutouts for the Cubs, earning votes in that year's National League MVP race.
He passed away on Dec. 29, 1951. In 1962, the city of San Juan, Puerto Rico, named its new baseball park Hiram Bithorn Stadium.
---
Andrew Kivette was the 2013 public relations intern in the Hall of Fame's Frank and Peggy Steele Internship Program for Youth Leadership Development