BBWAA elects Carlton Fisk and Tony Perez to HOF
October of 1975 brought not only a World Series which will go down in history, but also the unlikeliest of rivalries between two postseason heroes.
A 27-year old backstop who called Bellows Falls, Vt., his home, squared off against a 33-year old first baseman heralding from Camaguey, Cuba, a cultural difference that can't be overstated. But the improbable duo shared the same competitive spirit, that eventually led one to a historic walk-off home run in Game 6, and the other to a series-winning two-run home run in Game 7.
Carlton Fisk and Tony Pérez would briefly meet again as Red Sox teammates in 1980. But a more enduring reunion would come 30 years later, when they learned that the BBWAA had elected them to the Hall of Fame as part of the Class of 2000 on Jan. 11, 2000.
Donate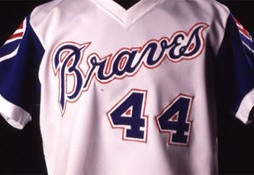 We need your help to preserve priceless treasures housed here in Cooperstown. Make a gift today to help ensure that fans around the world can have online access to the Museum collections and Library archive.
Hall of Fame Weekend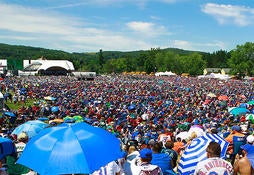 Make your childhood dream a reality. Your memories come to life as we celebrate the Class of 2017 with over four dozen Hall of Famers.
With their in-game rivalry decades behind them, the two had developed a profound respect for each-other.
"Tony always had a knack of being the guy who broke the game open or sealed the game shut," Carlton Fisk said after learning he would share the Induction stage with Pérez. "I'll be proud to be able to stand on the same podium as him."
Pérez shared the same sentiment, telling the Associated Press that "I am thrilled to go in with him, to go in with someone you know."
---
Alex Coffey is the communications specialist at the National Baseball Hall of Fame