The Hilldale ECL Champions
Donate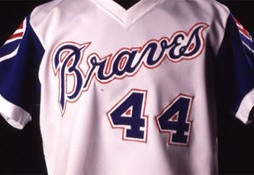 We need your help to preserve priceless treasures housed here in Cooperstown. Make a gift today to help ensure that fans around the world can have online access to the Museum collections and Library archive.
Join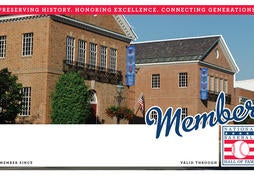 As the keepers of the Game's history, the Hall of Fame helps you relive your memories and celebrate baseball history.
While the National Baseball Hall of Fame and Museum is known for our coverage of our Hall of Fame members, we also cover the extensive history of the game of baseball. This includes having material and artifacts from the various Negro leagues and their teams. As a part of our collection, we have a sterling silver belt buckle awarded to the members of the 1923 Hilldale club to celebrate their incredible pennant winning season. The belt buckle says "Hilldale, Champions of Eastern Colored League, 1923." The year is split in two, down the middle, by two crossed baseball bats, with a baseball between the handles at the top.
While the history of the Negro Leagues can be difficult to follow, what is not is that the Hilldale club of 1923 was a team to behold and feared. Just look at the belt buckle they had to prove it.
---
Cassidy Lent is the reference librarian at the National Baseball Hall of Fame and Museum