Gehrig, Ruth round up funds for NYC hospital
Fresh off a 4-0 sweep of the St. Louis Cardinals, Babe Ruth and Lou Gehrig decided they weren't quite done with the "World Series."
A reported 22,000 fans gathered at Dexter Park in Brooklyn on Oct. 12, 1928, to watch Babe Ruth and Lou Gehrig kick off their barnstorming tour with a game against the Bushwick All-Stars, a semi-professional team. To the crowds surprise (and probably delight), the pair appeared on the field prior to the game in cowboy outfits. But Ruth did better than just donning the outfit. He came onto the field and after mounting a police officer's horse, proceeded to race "it around the field like a Buffalo Bill."
Donate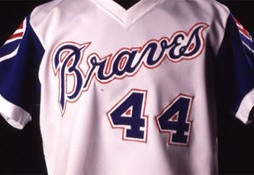 We need your help to preserve priceless treasures housed here in Cooperstown. Make a gift today to help ensure that fans around the world can have online access to the Museum collections and Library archive.
Join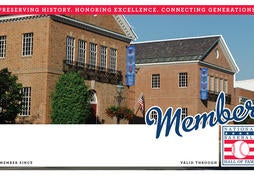 As the keepers of the Game's history, the Hall of Fame helps you relive your memories and celebrate baseball history.
While it is unknown how much was raised during the event or the effect Gehrig and Ruth's advertising stunt, supporting a good cause likely softened the blow of losing their "barnstorming opener". The Bushwick All-Stars may have defeated Ruth's All-Stars 9-6 that day, but as one newspaper described it, it was "strictly a Ruthian show from the time the boys started practicing until both the Bambino and Buster batted out of turn to please the folks in the ninth."
While Ruth wowed the crowd with numerous long fouls, Gehrig was the one who hit a homer that day, socking a ball that "ricocheted off one the houses" behind the right field fence. It was the first and only game of the tour – which ran until the end of November – where the pair would play on the same team.
Whether they lost or won, Ruth and Gehrig always knew how to put on a good show.
---
Jamie Brinkman is the Digital Asset Specialist at the National Baseball Hall of Fame and Museum