Lou Gehrig appears in his 2,000th consecutive game for the Yankees
When Lou Gehrig first embarked on what would be a 2,130 consecutive-game streak on June 1, 1925, he had no ambition of becoming a household name. He had no ambition of setting a streak that would take decades to break. When he pinch hit for Yankees teammate Pee-Wee Wannginer on June 1, he stood at home plate with his parents in mind.
"My mother and father were ill when the Yankees gave me a bonus for signing at the end of my sophomore year at Columbia," he told the NEA News Service. "I needed the money badly. Baseball offered the one way to financial security for me and my own, and I decided to make the most of it. I figured that I had 10 years at the most, and made up my mind to play all the baseball I could in the best way I could during that period."
Donate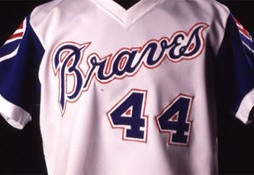 We need your help to preserve priceless treasures housed here in Cooperstown. Make a gift today to help ensure that fans around the world can have online access to the Museum collections and Library archive.
Join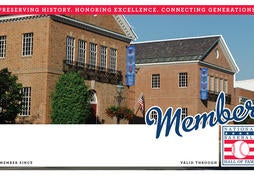 As the keepers of the Game's history, the Hall of Fame helps you relive your memories and celebrate baseball history.