#Shortstops: Breakfast of Negro Leagues Champions
In 1927, the brand sponsored the radio broadcasts of a minor league team, the Minnesota Millers. The first athlete to appear on the box (albeit on the back) was Lou Gehrig in 1934. Then, in 1987, the World Series champion Minnesota Twins became the first team to grace the front of the cereal box.
Donate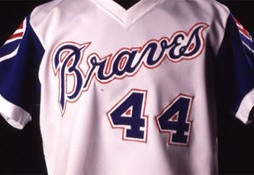 We need your help to preserve priceless treasures housed here in Cooperstown. Make a gift today to help ensure that fans around the world can have online access to the Museum collections and Library archive.
Join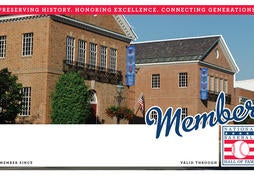 As the keepers of the Game's history, the Hall of Fame helps you relive your memories and celebrate baseball history.
Brooks went on to say that, "I know the thing Papa would love most about this…is that all the men who are still alive will look at it and know they're represented."
An edition of his box of Wheaties, celebrating the Negro Leagues 75th commemorative year, resides in the National Baseball Hall of Fame and Museum's collection, along with at least 15 others, featuring the likes of Ken Griffey, Jr., Babe Ruth, and Johnny Bench, to name a few.
---
Cassidy Lent is the reference librarian at the National Baseball Hall of Fame and Museum