#Shortstops: Team Israel's history preserved in Cooperstown
Shop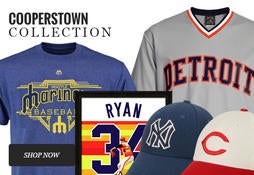 Represent the all-time greats and know your purchase plays a part in preserving baseball history.
Join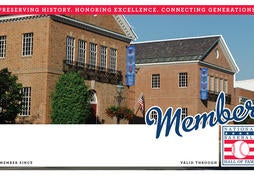 As the keepers of the Game's history, the Hall of Fame helps you relive your memories and celebrate baseball history.
President of the Israel Association of Baseball, Peter Kurz, and the team's 73-year-old manager, Jerry Weinstein, meticulously strung together Israel's 28-man roster.
As is customary, the national anthem of each country is played before every game in the tournament. At the opening tune of "Hatikvah," all the players pulled out a blue yarmulke with the Israel Association of Baseball insignia, like the one worn by Team Israel pitcher, Dylan Axelrod. He later donated his yarmulke to the Baseball Hall of Fame.
Each of the players had a personal reason for wanting to represent Israel: Their religion, a grandparent who survived the Holocaust, a chance to play for a country on the biggest international stage, for the friendship and camaraderie. Whatever their individual motives, the common theme for all is helping to grow the sport in Israel, putting Israel on the baseball map, and knowing that they were playing for something far greater than themselves.
"I always found it amazing that so many of these guys who had virtually no [Jewish] identity growing up, never celebrated Jewish holidays, embraced being known as a Jewish baseball player," said Jonathan Mayo, a reporter for MLB.com since 1999, "and understanding that the Jewish community in the United States loves them unconditionally."
---
Cal Weisman was a 2018 membership intern in the Hall of Fame's Frank and Peggy Steele Internship Program for Youth Leadership Development