#Shortstops: Wait 'til next year
The old, young, tall and small each channel a similar love of the game.
Visit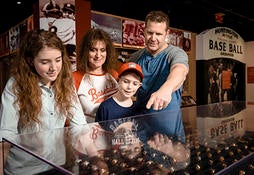 The Museum in Cooperstown features more than 50,000 square feet of exhibits devoted to the National Pastime.
Donate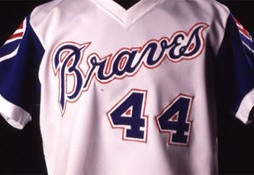 We need your help to preserve priceless treasures housed here in Cooperstown. Make a gift today to help ensure that fans around the world can have online access to the Museum collections and Library archive.
Interacting with arguably one of the most engaging artifacts in the Hall of Fame does not require the cost of admission. How much you enjoy it however, will likely depend on the amount of energy and imagination you choose to spend. Located on the southeast side of the building along the split-lane Fair Street is the Museum's statue garden with four cast bronze statues by artist Stanley Bleifeld.
"Next year" finally came in 1955 when the Dodgers brought home a World Series Championship. A Brooklyn native and Dodgers fan, sculptor Bleifeld recounts the team's long-awaited world championship of 1955 with life-sized renditions of the Game 7 battery of Podres and Campy. In the Hall of Fame statue garden, they reside facing one another at a regulation distance of 60 feet, 6 inches.
---
Dani Dayton is the graphic designer at the National Baseball Hall of Fame and Museum