EDUCATION
The Baseball Hall of Fame is dedicated to helping every fan learn more about the game, understand it more, enjoy it more. In Cooperstown, you will create memories to last a lifetime. Our programs include public events that promote discussion and interaction among generations. We offer K-12 students and teachers programs that provide interactive and meaningful learning experiences that align with national learning standards. A commitment to life-long learning led the Museum to develop the Frank and Peggy Steele Internship for Leadership Development, a 10-week experience that offers undergraduate and graduate students an opportunity to work alongside Museum and Library staff to gain hands-on professional training in a variety of career fields. We facilitate research by school-age kids, adult fans and professionals. The ultimate research experience is the annual Symposium.
SAFE AT HOME
The Museum through its Safe at Home initiative delivers educational and entertaining content online.
This engaging virtual content allows fans of all ages to learn the game's history, explore its connection to global culture and experience the magic of the Museum from afar.
The Safe at Home initiative is made possible by a major grant from the National Endowment for the Humanities: Exploring the human endeavor.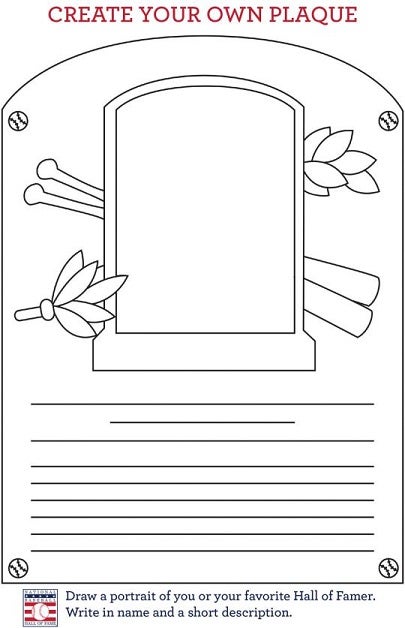 Click the link to the left to download this activity.
EDUCATORS
We explore the role of the game in society and help students and teachers to use the game to learn classroom subjects. The journey begins with school groups on field trips to the Museum, and expands by connecting to hundreds of classrooms outside the region over the Internet. We also host lesson plans and other classroom materials for teachers on our website.
EDUCATION CURRICULUM
WELCOME, TEACHERS!
The Museum currently offers 16 baseball-themed curriculum units to schools in our region when they visit and nationwide through live videoconferences. These nationally recognized programs provide an interactive and meaningful learning experience.
These units may be downloaded and utilized by teachers in their classrooms at no cost, or as part of an in-person visit to the Museum, or delivered from Cooperstown into classrooms via videoconference.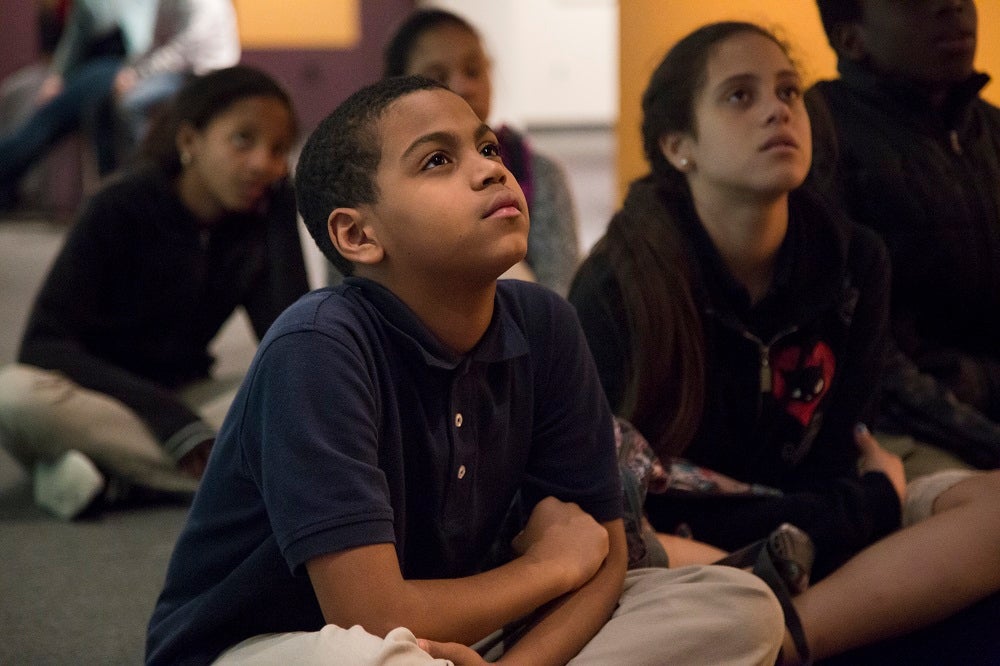 Our curriculum units include:
Mathematics
American History
Leadership
Labor History
Fine Arts
Character Education
Pop Culture
Science
Special Abilities
Cultural Diversity
Communications Arts
Economics
Civil Rights
Geography
Industrial Technology
Women's History
VIRTUAL FIELD TRIPS
The next best thing to visiting the Baseball Hall of Fame is participating in a Virtual Field Trip. The Hall of Fame's award winning program transports the wonders of Cooperstown to your very own classroom.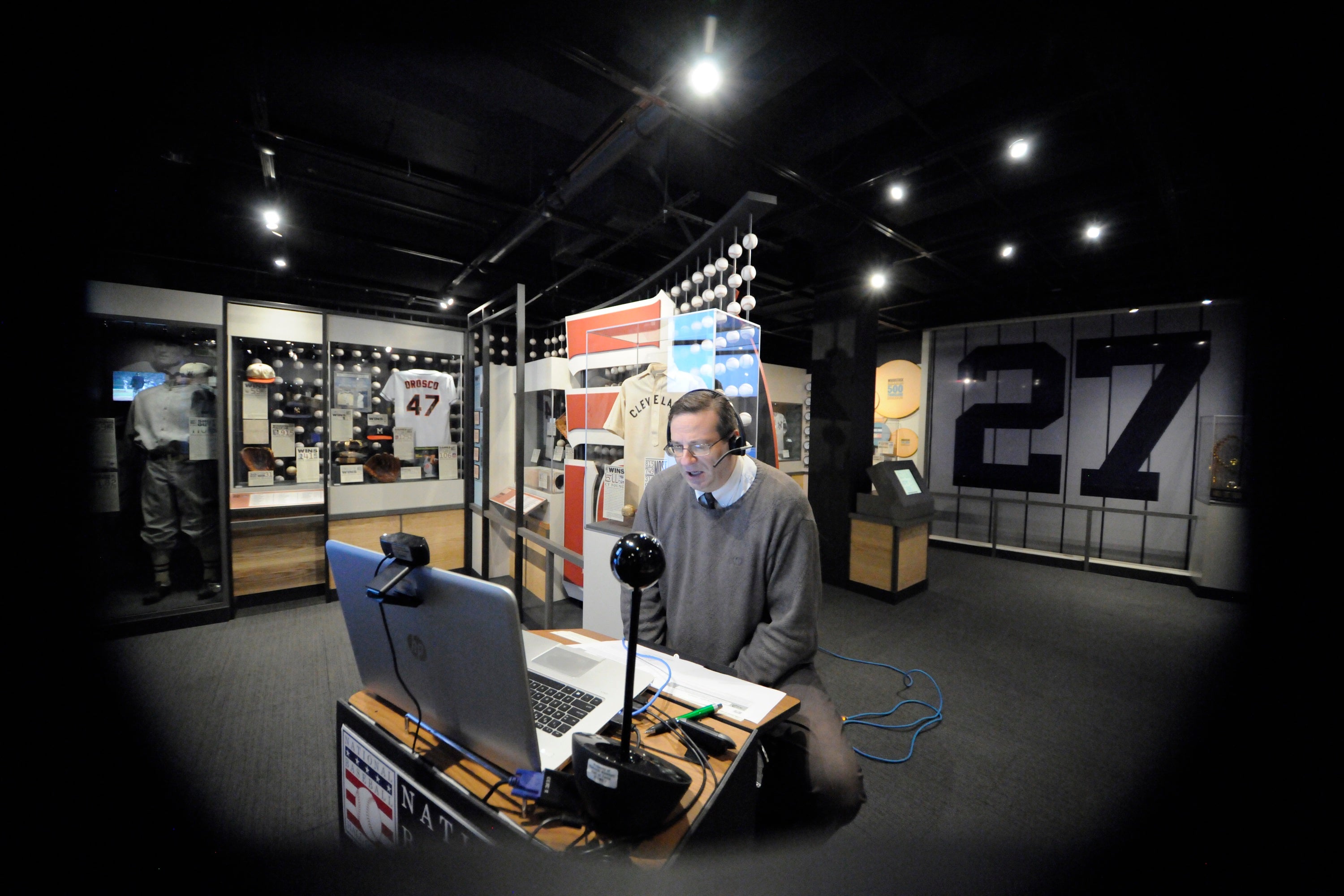 Bruce Markusen, Manager of Digital and Outreach Learning delivers a virtual field trip program from the Museum. (Milo Stewart, Jr. / National Baseball Hall of Fame Library)
ON-SITE FIELD TRIPS
Join us for a one-of-a-kind field trip experience! Field trips to the Baseball Hall of Fame can help you meet many of your curriculum objectives! We have created Common Core aligned pre and post-visit lesson plans and activities that help students engage in a variety of topics through baseball. The Baseball Hall of Fame offers programs in all of the major subject areas including STEM (Science, Technology, Engineering and Math) Social Studies, the Arts and Character Education!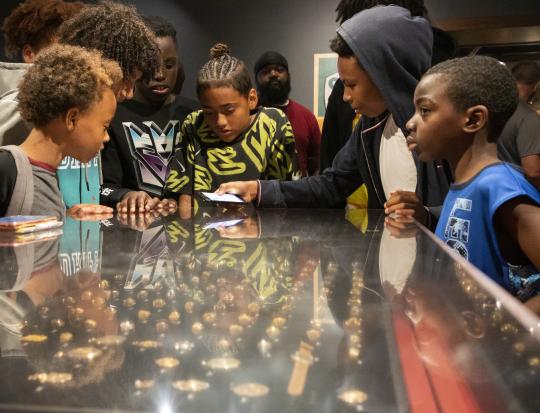 Student's viewing the Museum's World Series ring case in the Autumn Glory exhibit. (Milo Stewart, Jr. / National Baseball Hall of Fame)
Featured Story
Black Baseball Initiative brings youth groups to Cooperstown
The Museum's new Black baseball exhibit doesn't open until 2024, but the Hall of Fame has already begun hosting youth groups as part of the Black Baseball Initiative.
TRANSPORTATION GRANTS
The National Baseball Hall of Fame and Museum has received a legacy grant to support educational outreach to Central New York students. This grant will service under-resourced youth in our backyard, who otherwise may be unable to visit Cooperstown and access the Museum's education programs. If your school is interested in applying for a grant to help offset costs for a field trip to the Museum, please review the guidelines and complete the online application. Grants will be awarded on a case-by-case basis.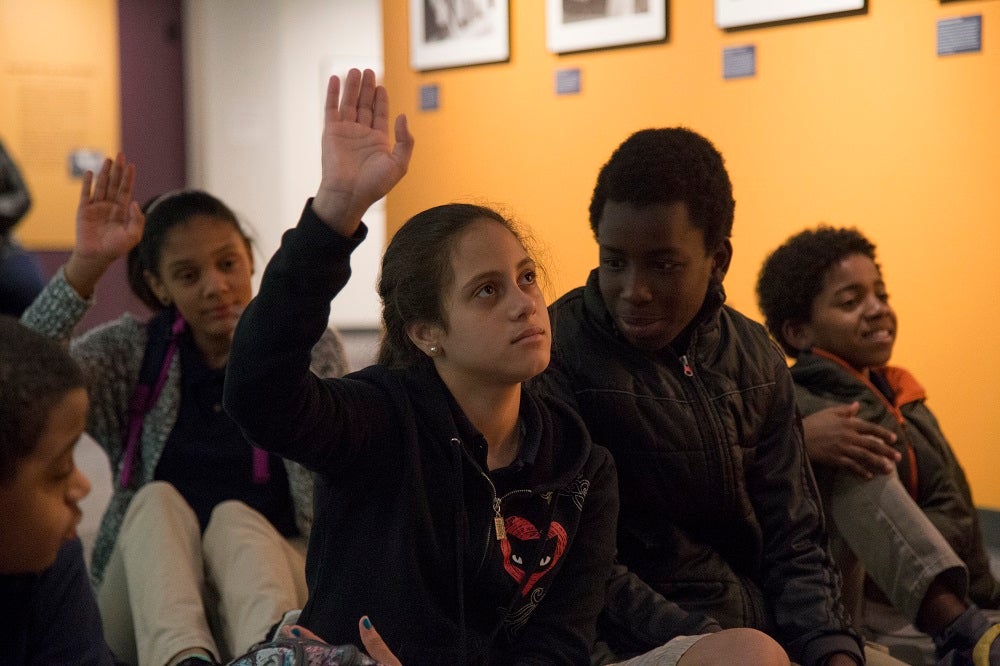 Students particpating in an educational program at the Museum. (Milo Stewar Jr. / National Baseball Hall of Fame)
LOOKING FOR AN INTERNSHIP?
STEELE INTERNSHIP PROGRAM
The Frank and Peggy Steele Internship Program for Youth Leadership Development provides meaningful, hands-on training in numerous professional careers including research, photo archives, technical services, curatorial, membership, education, archives and collections management, recorded media, development, special events, programs and events, multi-media, publications, and public relations.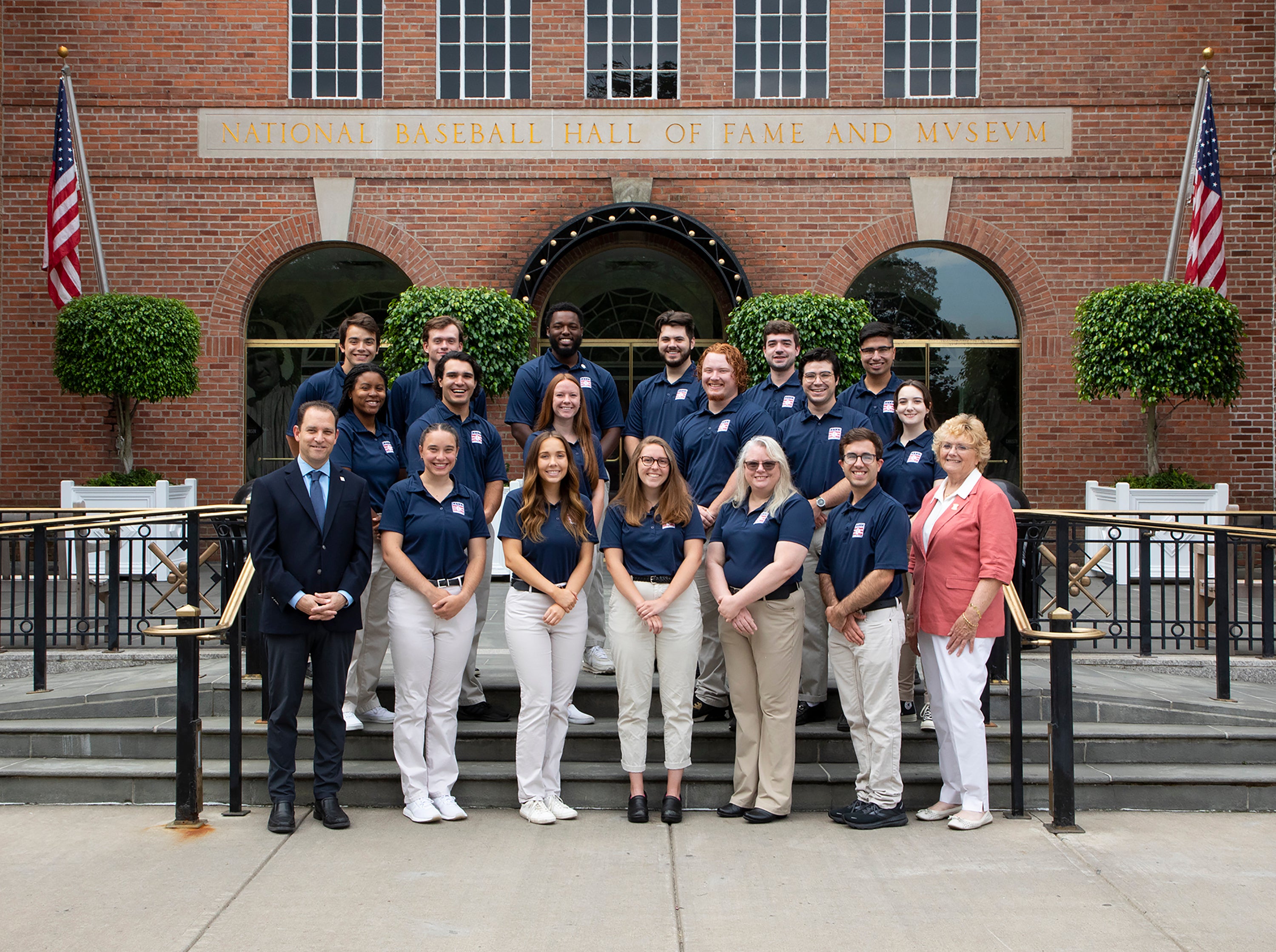 The Steele Intern Class of 2022. (Milo Stewart Jr. / National Baseball Hall of Fame and Museum)
RESEARCHING BASEBALL HISTORY?
Anyone interested in accessing our vast archive of baseball history can start their journey by contacting our Giamatti Research Center. We regularly field questions and requests from children, students, casual fans, scholars, professional writers and media producers.
We host a variety of public programs featuring players, writers and historians, and also host groups interested in a variety of subjects.
One of biggest research events each year is the annual Cooperstown Symposium on Baseball and American Culture.
COOPERSTOWN SYMPOSIUM ON BASEBALL AND AMERICAN CULTURE
The Cooperstown Symposium on Baseball and American Culture, co-sponsored by SUNY Oneonta and the National Baseball Hall of Fame and Museum, examines the impact of baseball on American culture from interdisciplinary and multi-disciplinary perspectives.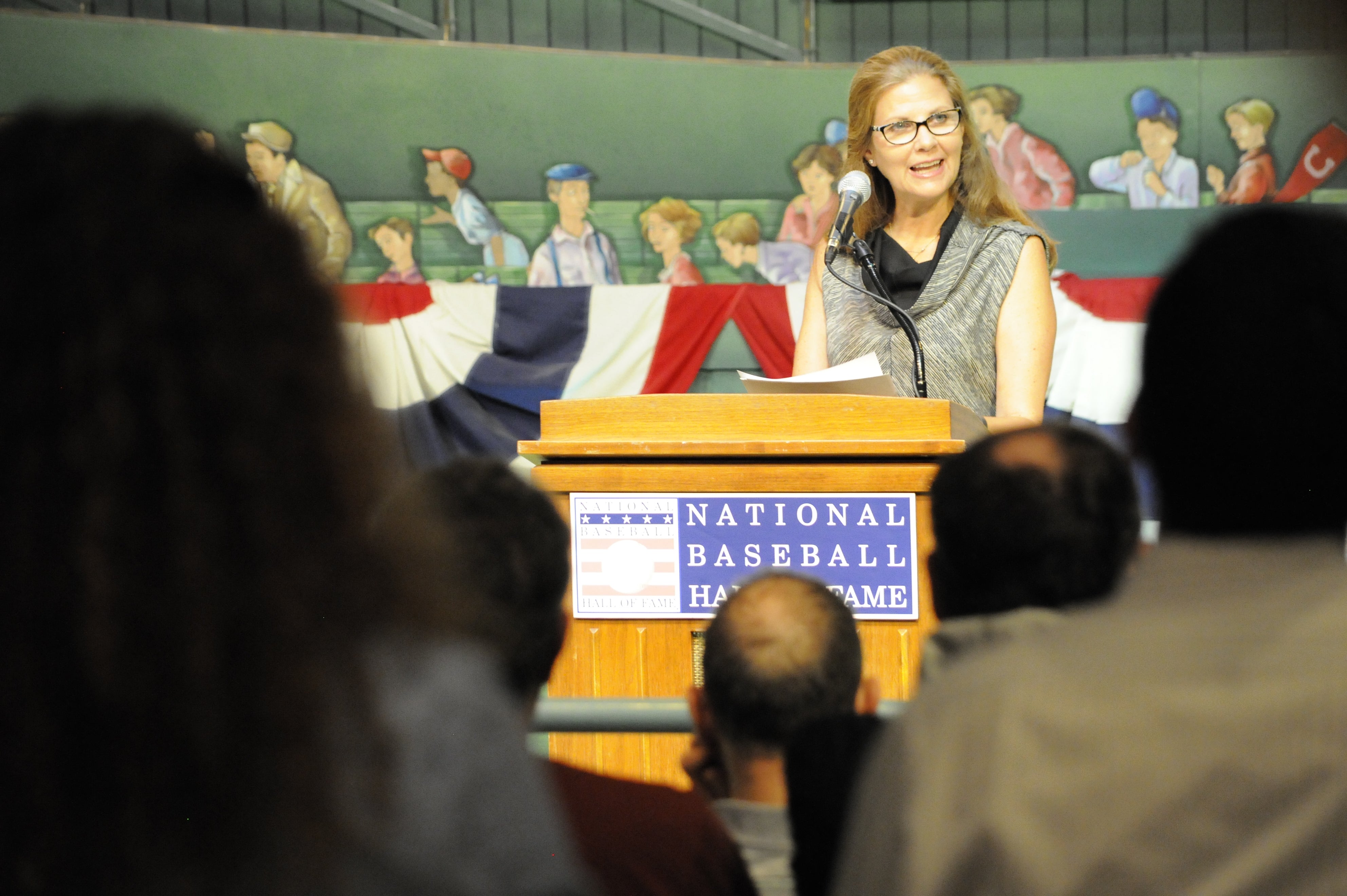 Janet Marie Smith at the 2014 Symposium. (Milo Stewart Jr./National Baseball Hall of Fame and Museum)