Williams goes 8-for-8 in doubleheader
After playing 1,117 consecutive games from 1963 to 1970, the Cubs could always count on Billy Williams being in the lineup. But it was a day off in 1972 that preceded one of the best days of his career.
Williams went a perfect 8-for-8 in a doubleheader against the Houston Astros on July 11, 1972, after receiving the previous day off.
The first game of the doubleheader at Wrigley Field started at 12:30 p.m. Playing left field and hitting third in front of Ron Santo, Williams singled home Glenn Beckert to put the Cubs on the board in the first. In the third, Williams singled again off of Ken Forsch, making him 2-for-2. Forsch would surrender a home run to Williams in the sixth. In his final at-bat in the eighth, the left handed-hitting Williams hit a sacrifice fly to center field to score Jose Cardenal. Williams finished the game 3-for-3 with a homer, a sacrifice fly and three RBI in the Cubs' 6-5 loss.
The two teams were at it again with the game starting at 2:35 p.m. Williams doubled in his first at-bat, singled in his second at-bat and homered in his third at-bat. He added a single in the seventh and a single in the eighth en route to a 5-for-5 game. Williams scored three runs and collected an RBI as the Cubs won 9-5.
Donate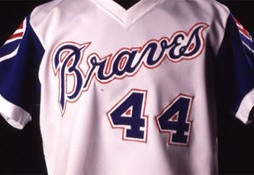 We need your help to preserve priceless treasures housed here in Cooperstown. Make a gift today to help ensure that fans around the world can have online access to the Museum collections and Library archive.
Join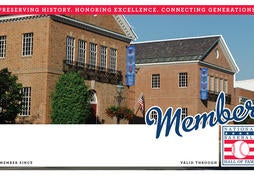 As the keepers of the Game's history, the Hall of Fame helps you relive your memories and celebrate baseball history.
"I hit the ball to all fields," Williams, a hitting coach after his playing days, told the Boston Globe at the time of his Hall of Fame induction in 1987. "I advocate that as a hitting coach today. You must spread out the defense if you can."
Williams tallied 14 seasons of 20-or-more home runs, 20-or-more doubles and 80-or-more RBI, tied for the third-most all-time and the most from 1960 to 1975. For his career, he struck out just once more (1046) than he walked (1045).
Williams was voted into the Hall of Fame by the Baseball Writers' Association of America in the Class of 1987.
---
Steven Walters is the 2018 public relations intern in the Hall of Fame's Frank and Peggy Steele Internship Program for Youth Leadership Development