Satchel Paige, at 46, fires shutout
Donate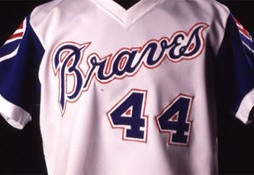 We need your help to preserve priceless treasures housed here in Cooperstown. Make a gift today to help ensure that fans around the world can have online access to the Museum collections and Library archive.
Join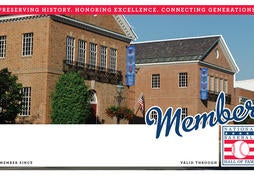 As the keepers of the Game's history, the Hall of Fame helps you relive your memories and celebrate baseball history.
On Aug. 6, 1952, Paige became the oldest Major League player to throw a complete game or a shutout (a record since surpassed) by beating the Detroit Tigers, 1-0, in 12 innings.
Four years and one day later, on Aug. 7, 1956, Paige pitched in front of 57,000 fans at Miami's Orange Bowl – the largest crowed in Minor League Baseball history – leading the Miami Marlins past Columbus in an International League game. He finished that season with 11 victories against only four losses.
Paige was elected to the Baseball Hall of Fame in 1971. A statue of Paige stands at the Hall as a monument to his singular career.
---
Craig Muder is director of communications for the National Baseball Hall of Fame and Museum.