#Popups: Macklemore and the Mariners
The 2011 Opening Day performance of "My Oh My" and the song's music video are not the end of Macklemore showing up at Safeco Field, or in baseball gear. On June 12, 2014 Macklemore walked out to the mound, took a selfie, and then shook off the catcher's imaginary sign twice, before throwing out the ceremonial first pitch. Macklemore wore a customized jersey with the No. 1 on it. Fans in attendance to the game also were lucky to take Macklemore home with them. June 12, 2014 was Macklemore Bobblehead Giveaway night. The pitch was honored forever in the 2015 Topps First Pitch set. However, this was not the first or last time Macklemore threw out the first pitch. The hip-hop artist also threw out the first pitch in 2012 and most recently on April 29 of 2016.
Join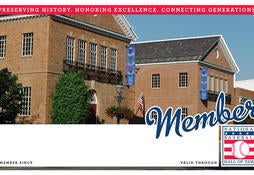 As the keepers of the Game's history, the Hall of Fame helps you relive your memories and celebrate baseball history.
Shop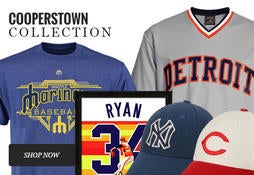 Represent the all-time greats and know your purchase plays a part in preserving baseball history.
In 2000, while the 17-year-old Mariners fan named a fictional character Professor Macklemore, the Seattle Mariners were enjoying the skills of a utility player by the name of Mark McLemore. According to USA Today and FindTheBest.com, the name McLemore is used by only 1 in 100,000 Americans. Also, the list of famous McLemores is very short. The only McLemore on the list that would have been alive, old enough, and in a field of interest for young Ben Haggerty was Mark McLemore of the Mariners. While the singer has never admitted this, it does seem a reasonable assumption that Haggerty was inspired to name his stage persona after the 5-foot-11 switch-hitter.
I am just waiting for the McLemore and Macklemore joint bobblehead to pop up.
---
Nate Tweedie is the manager of on-site learning at the National Baseball Hall of Fame and Museum