#Shortstops: Bo Jackson scouting report documents one of sport's greatest athletes
Donate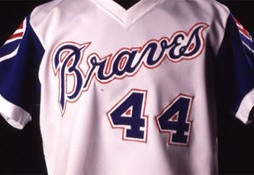 We need your help to preserve priceless treasures housed here in Cooperstown. Make a gift today to help ensure that fans around the world can have online access to the Museum collections and Library archive.
Join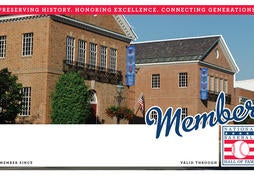 As the keepers of the Game's history, the Hall of Fame helps you relive your memories and celebrate baseball history.
"I remember the press conference when we signed Bo Jackson like it was yesterday," said Stewart, a longtime member of the Royals front office. "June 21, 1986. Bo's mother walked into the press conference, came up to Kenny Gonzales and gave him a big hug that lifted him off the ground. It was Kenny's relationship with the family that resulted in our signing Bo."
Gonzales' report in April 1986 raved about Jackson's natural ability but questioned whether he had a desire to play baseball. Jackson had won the 1985 Heisman Trophy at Auburn University and was taken with the first pick of the 1986 National Football League draft by the Tampa Bay Buccaneers.
But Jackson opted to play baseball after the Royals drafted him the fourth round in the June 1986 draft – rolling the dice on what Gonzales called "…a real GAMBLE" in the scouting report. By the end of the 1986 season, Jackson was in the big leagues.
The report from Ken Gonzales, however, will be preserved forever at the National Baseball Hall of Fame and Museum at PASTIME along with thousands of other scouting reports.
And some of those reports – like the one on Bo Jackson – truly capture a moment in time.
---
Craig Muder is the director of communications for the National Baseball Hall of Fame and Museum