#Shortstops: Waite Hoyt Remembers The Babe
"I could tell stories about that guy all day long," Hoyt says, and then he talks about Ruth for nearly an hour. First on his agenda – in a voice that is loud, definitive, and about as agitated as Hoyt sounds on the tapes – was to clear up some popular misconceptions:
Donate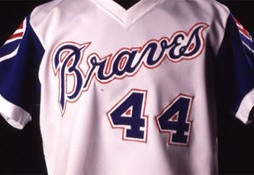 We need your help to preserve priceless treasures housed here in Cooperstown. Make a gift today to help ensure that fans around the world can have online access to the Museum collections and Library archive.
Shop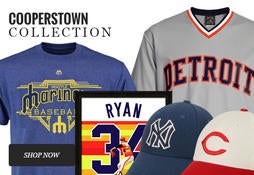 Represent the all-time greats and know your purchase plays a part in preserving baseball history.
In St. Louis, whenever the team's train left town, Ruth would arrange to have one of the women's restrooms on their Pullman car converted into a kind of saloon. There would be some home brew "plus about 15 or 20 racks of spare ribs. . . . He would set up shop and he'd charge 50 cents for all the beer you could drink and all the ribs you could eat." Hoyt walked by the open door of Ruth's make-shift bar during one of these train rides of out St. Louis, and muttered, "No, no" he didn't want any. But for Ruth, it had gone on for too long. "Ah, come on," Ruth said. "Let's forget this. This is ridiculous." They made peace over beer and ribs on the rattling train home.
---
Larry Brunt is the Museum's digital strategy intern in the Class of 2016 Frank and Peggy Steele Internship Program for Youth Leadership Development. To support the Hall of Fame Digital Archive Project, please visit www.baseballhall.org/DAP