The Talent and the Temper of Oliver Marcelle
But Marcelle, a Creole from Louisiana, is no footnote in Negro League history. And that season in Cuba, when Holland and Marcelle each carried home $500 worth of gold, they were teammates on a historic team. Even today, Cubans speak of the 1924 Leopardos de Santa Clara like many baseball fans speak of the 1927 Yankees. It was simply the greatest team the country had ever known.
Donate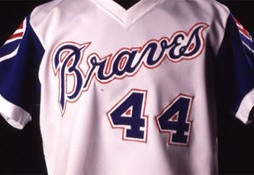 We need your help to preserve priceless treasures housed here in Cooperstown. Make a gift today to help ensure that fans around the world can have online access to the Museum collections and Library archive.
Join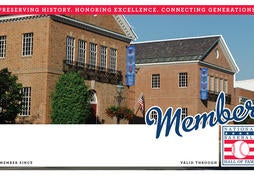 As the keepers of the Game's history, the Hall of Fame helps you relive your memories and celebrate baseball history.
Marcelle would continue to recruit black players to the Denver Post Tournament, and continue to paint houses. He died in 1949, just before his 54th birthday, of arteriosclerosis, in poverty, and was buried in an unmarked grave. His story, and countless others, live on in the Hall of Fame Digital Archive, which recently released its newest selection of digitized materials to the public : photos and documents pertaining to Negro League history. Dive into their legacies, at collection.baseballhall.org.
---
Larry Brunt is the Museum's digital strategy intern in the Class of 2016 Frank and Peggy Steele Internship Program for Youth Leadership Development. To support the Hall of Fame Digital Archive Project, please visit www.baseballhall.org/DAP