'Manassa Mauler' and 'Sultan of Swat' ruled the 1920's
Donate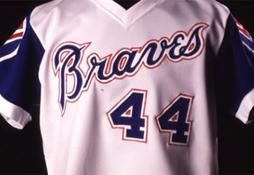 We need your help to preserve priceless treasures housed here in Cooperstown. Make a gift today to help ensure that fans around the world can have online access to the Museum collections and Library archive.
Join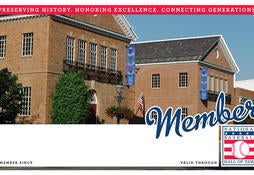 As the keepers of the Game's history, the Hall of Fame helps you relive your memories and celebrate baseball history.
Five years later, Dempsey was feeling down and depressed after losing a recent title match to Gene Tunney in 1926. It was his good friend, Babe, who talked him in to taking a rematch. "Does the title mean anything to you?" said Ruth.
"It means everything," said Dempsey.
"Then get it back," urged Ruth. "The public is what keeps you going. Look at me, I never felt better. "
On Sept. 22, 1927 Dempsey had his rematch with Tunney. It was to be known as the "long count" match. In the seventh round, Dempsey knocked down Tunney. The referee did not start the count right away because Dempsey was not in a neutral corner. It was a fairly new rule, one that Dempsey had forgotten about. As a result, Tunney received an extra five seconds, rebounded from the knockdown, and won the fight. It would be Dempsey's last professional fight.
In 1929, Dempsey would meet Ruth in the ring. It was an exhibition bout in Palm Beach, Fla. Tickets were said to have gone as high as $5,000 just to see the two icons. In the first round, Dempsey put on a show with his good friend. Dempsey avoided all of the punches from Ruth. He took it easy on the Babe, but easily won the round.
When the bell rang for the second round, Babe came charging out after the former champ with a bat in his hand. Dempsey fled the ring. The crowd loved the spectacle.
The 1920's would become known as the "Roaring 20's." From a sporting perspective, these two legends played their part in making the decade entertaining. Dempsey and Ruth would remain great friends until The Babe's death in 1948.
---
John Horne is the coordinator of rights and reproductions at the National Baseball Hall of Fame and Museum