#Shortstops: Industry trends
In addition to being stars at the big league level, all three spent a portion of their careers playing for industrial league baseball teams.
Donate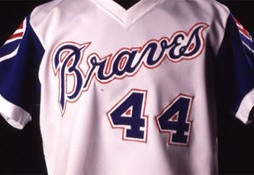 We need your help to preserve priceless treasures housed here in Cooperstown. Make a gift today to help ensure that fans around the world can have online access to the Museum collections and Library archive.
Visit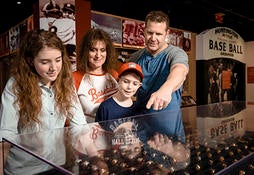 The Museum in Cooperstown features more than 50,000 square feet of exhibits devoted to the National Pastime.
It's also worth noting that industrial league baseball was not limited to the United States. Industrial leagues continue to thrive nowadays in Japan, where they operate under the Japan Amateur Baseball Association (JABA). These teams exist separately from Nippon Professional Baseball (NPB) as Japan's professional baseball league and are owned by companies who pay their players a salary as company employees, rather than ballplayers.
Players in the Industrial Leagues are considered amateurs, but that hasn't stopped a number of them from being signed by MLB teams, including major leaguers such as Hideo Nomo, Junichi Tazawa and Kosuke Fukudome.
---
Isabelle Minasian is the digital content specialist at the National Baseball Hall of Fame and Museum