Smith helps Legion celebrate in Cooperstown
So it was fitting that the American Legion would celebrate its 100th anniversary at Cooperstown.
Visit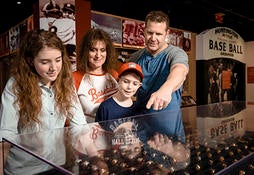 The Museum in Cooperstown features more than 50,000 square feet of exhibits devoted to the National Pastime.
Join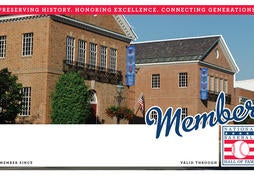 As the keepers of the Game's history, the Hall of Fame helps you relive your memories and celebrate baseball history.
"I didn't fail a lot at American Legion Baseball, but it taught me the game, how to handle myself."
The next time the towering right-hander will return to Cooperstown will be July 19-21, when he will officially be inducted into the Hall of Fame. Among Smith's guests for that weekend will be a number of his American Legion Baseball teammates, including his good friend and catcher Charlie Cockfield and his former coach, James Morgan.
---
Isabelle Minasian is the digital content specialist at the National Baseball Hall of Fame and Museum