Twins win Game 7 of the 1991 World Series 1-0
Join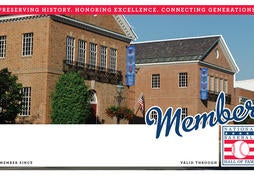 As the keepers of the Game's history, the Hall of Fame helps you relive your memories and celebrate baseball history.
Donate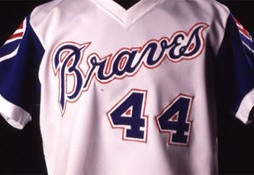 We need your help to preserve priceless treasures housed here in Cooperstown. Make a gift today to help ensure that fans around the world can have online access to the Museum collections and Library archive.
Gene Larkin would step in as a pinch-hitter and hit the first pitch he saw to left field for a World Series-winning single, as the Twins won their second championship in four years. The ball Larkin hit to win the game is preserved at the Hall of Fame.
During the post-game celebration, the Twins circled the field together. Morris' sons were standing on the right field foul line and he ran to them and gave them a hug during the Twins' victory lap.
The last time a seventh game went into extra innings prior to 1991 was in 1924, when the Washington Senators beat the New York Giants 4-3 in 12 innings.
Despite Larkin's game-winning hit, Morris was the hero. After making his third start of the Fall Classic and allowing just three runs in 23 innings pitched, he earned World Series MVP honors.
His pitching line for Game 7: 10 innings, seven hits, no runs, two walks, eight strikeouts and 122 pitches. It was the longest pitching performance in a seventh game of the World Series.
"My arm was alive. I felt real strong, I don't know how or why," Morris said after the game. "Pitching two games on three days' rest, this isn't supposed to happen. The baseball gods in the sky must have blessed me tonight."
---
Chris Blake was the 2010 publications intern in the Frank and Peggy Steele Internship Program at the National Baseball Hall of Fame and Museum