Nov. 7, 1978: Rice named AL MVP
On Nov. 7, 1978, the Baseball Writers' Association of America announced that the Red Sox slugging outfielder had won the AL MVP, earning 20 first-place votes compared to eight for runner-up Ron Guidry of the Yankees. The final point margin of 352 to 291 was not as close as some expected, given Guidry's incredible 25-3 season on the mound.
Shop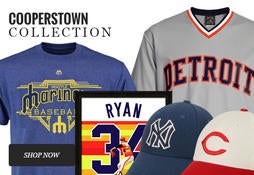 Represent the all-time greats and know your purchase plays a part in preserving baseball history.
Join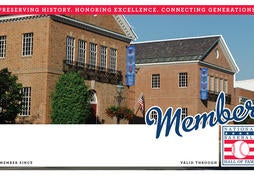 As the keepers of the Game's history, the Hall of Fame helps you relive your memories and celebrate baseball history.
The "everyday player" argument is a common theme among award voters in the 21st century.
"It's too bad that we both had such good years. But that's the way it happens," Rice told The Globe. "There was a lot of competition for the award. I would say that being the everyday player made the difference."
Rice would go on to have a similar season in 1979, hitting a career-best .325 with 39 home runs, 130 RBI and 369 total bases.
An eight-time All-Star, Rice retired following the 1989 season and earned election to the Hall of Fame in 2009.
---
Craig Muder is the director of communications for the National Baseball Hall of Fame and Museum