Ruth's passing stunned baseball world
Shop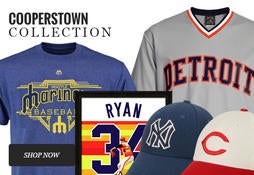 Represent the all-time greats and know your purchase plays a part in preserving baseball history.
Join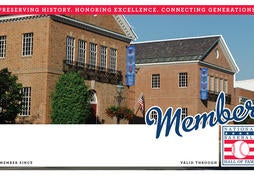 As the keepers of the Game's history, the Hall of Fame helps you relive your memories and celebrate baseball history.
In 1927, aided by the protection of "Murderers Row" that included Lou Gehrig, Tony Lazzeri, Earle Combs, Bob Meusel and Mark Koenig, "The Sultan of Swat" swatted 60 home runs, breaking his own record once again.
"I want to give them a mark to shoot at for all time to come," Ruth told United Press International after he hit home run No. 60 in 1927.
In the 1927 World Series, Ruth added two more homers, hit .400 and recorded seven RBI to lead the Yankees to their second World Series title. He would win two more titles with the Yankees and was a part of seven World Championship teams.
After 15 seasons with the Yankees, Ruth signed with the Boston Braves in 1935, his last season in baseball.
Over his 22-year career, Ruth led the league in home runs 12 times. His 11 seasons of 40-or-more home runs are the most all-time. He finished his career the all-time home run leader with 714 before Hank Aaron broke his record on April 8, 1974. Ruth's game was not just power though, as he finished a career .342 hitter and hit .320-or-better in 13 seasons.
"Some 20 years ago, I stopped talking about the Babe for the simple reason that I realized that those who had never seen him didn't believe me," said 1979 J.G. Taylor Spink Award winner Tommy Holmes as quoted by Red Smith.
Ruth was elected to the Hall of Fame with the inaugural Class of 1936.
---
Steven Walters was the 2018 public relations intern in the Hall of Fame's Frank and Peggy Steele Internship Program for Youth Leadership Development