Ted Williams goes 6-for-8 in doubleheader to finish season at .406
The 1941 season was one of the best of Williams' career. In addition to the .406 batting average, he ended the season with 37 home runs and 120 runs batted in. Williams' .553 on-base percentage that season set a single-season record that stood for 61 years, surpassed only by Barry Bonds in 2002.
"Ted was the greatest hitter of our era," Hall of Famer Stan Musial said, "He loved talking about hitting and was a great student of hitting and pitchers."
Join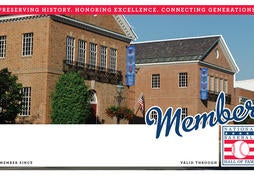 As the keepers of the Game's history, the Hall of Fame helps you relive your memories and celebrate baseball history.
Donate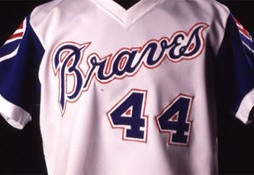 We need your help to preserve priceless treasures housed here in Cooperstown. Make a gift today to help ensure that fans around the world can have online access to the Museum collections and Library archive.
Despite missing nearly five complete seasons for military service, Williams' career spanned 19 seasons with the Boston Red Sox. He was a career .344 hitter, with 521 home runs and 1,836 runs batted in. Williams' career .482 on-base percentage remains the highest of any player in history.
Williams was a 17-time All-Star and two-time American League Most Valuable Player. He earned six American League batting titles and had two Triple Crown seasons, accumulating the highest batting average, most runs batted in and most home runs in the AL in 1942 and 1947.
Williams was elected to the Baseball Hall of Fame in 1966, receiving 93.4 percent of the Baseball Writers Association of America's votes in his first appearance on the ballot.
---
Nicole Pappas was the 2011 public relations intern in the Frank and Peggy Steele Internship Program at the National Baseball Hall of Fame and Museum.