Oral history provides rare look into Cy Young's life after baseball
Join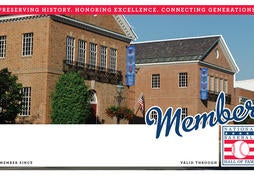 As the keepers of the Game's history, the Hall of Fame helps you relive your memories and celebrate baseball history.
Donate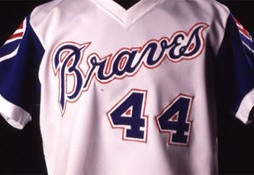 We need your help to preserve priceless treasures housed here in Cooperstown. Make a gift today to help ensure that fans around the world can have online access to the Museum collections and Library archive.
Benedum, born on Sept. 8, 1935, was unborn at the time that Young came to live with her parents, John and Ruth Benedum. Young moved in with the Benedums in 1933 after the death of his wife and at a time when he was experiencing some financial difficulties. In the interview, Jane stated that she was a colicky baby and that Young was sometimes the only one who could get her to calm down – and there was a "bond there from then on."
She later helped him out on the farm with his chores, anything from fixing a fence to planting vegetables. She accompanied him to various baseball activities and he went to her school activities. During one of her few visits to the Hall of Fame, she was recognized by a fellow visitor to the Hall as Young's traveling companion.
While she recognized that Young was an idol of sorts and very famous in the baseball world, Benedum knew him as a friend and family. Asked if she thought of him like an uncle or grandfather, though, and she said no, not really. She understood, even at a young age that there was a distinction and that he was "just plain Cy." For Young, she was either Jane or "the kid," the nickname coming from all the time she spent by his side.