Clowning Around with Nick Altrock and Al Schacht
Baseball has always been full of hilarious antics from all corners of the field. From endlessly creative clubhouse pranks to the tradition of dumping full, icy coolers over players or coaches – not to mention anything regarding mascots – fun and games are as much a part of the baseball experience as pitching and batting. But before these were staples of the game, there were Baseball Clowns, including two of the most famous clowns from the first half of the twentieth century, Al Schacht and Nick Altrock.
Donate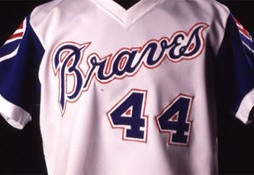 We need your help to preserve priceless treasures housed here in Cooperstown. Make a gift today to help ensure that fans around the world can have online access to the Museum collections and Library archive.
Join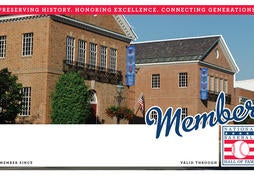 As the keepers of the Game's history, the Hall of Fame helps you relive your memories and celebrate baseball history.
Their partnership kept them with the Senators for more than a decade. Schacht moved to the Boston Red Sox in 1934 and broke up the act. But both clowns continued their performances solo. Altrock was with the Senators until 1957 as both coach and entertainer. Schacht performed all over the country until the United States' entry into World War II, when he toured the world performing for the troops and retired upon the war's end.
As we brace ourselves for the most prank-filled day of the year on April 1st, take some time to appreciate the men that filled stadiums with laughter and added a new dimension of hilarity and fun to the National Pastime.
---
Peyton Tracy is the registrar at the National Baseball Hall of Fame and Museum