#Shortstops: Varitek lands a quadruple
Jon Lester peers over his glove for the sign from Jason Varitek as Alberto Callaspo anxiously awaits the next pitch.
Join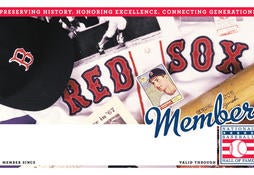 Relive your cherished baseball memories and favorite moments from your team with your personalized membership card.
Hall of Fame Online Store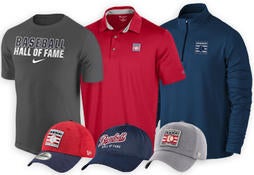 Hall of Fame Members receive 10% off and FREE standard shipping on all Hall of Fame online store purchases.
Varitek, a two-time World Series Champion, would play three more seasons for the Red Sox and retired after the 2011 season. Varitek played in 1,546 games with the Red Sox over his career, ninth-most in team history at the time of his retirement.
In 2015, Philadelphia Phillies catcher Carlos Ruiz matched Varitek's feat of four no-hitters caught after catching Cole Hamels' no-hitter on July 25.
---
Steven Walters was the 2018 public relations intern in the Hall of Fame's Frank and Peggy Steele Internship Program for Youth Leadership Development