Morris, Trammell reflect on journey to Cooperstown
Jack Morris was caught up by the moment and nearly broke down on stage. Alan Trammell was simply overwhelmed.
And as the baseball world celebrated the two newest Hall of Famers at Monday's press conference at the Winter Meetings in Orlando, Fla., Tigers fans across the globe shared in the moment.
Morris and Trammell, who both made their big league debuts with the Detroit Tigers in 1977 and remained teammates for 14 seasons, learned on Sunday, Dec. 10, that they had been elected to the National Baseball Hall of Fame via the 10-name Modern Baseball Era ballot (featuring candidates whose main contributions to the game came between 1970 and 1987).
Hall of Fame Membership
There is no simpler, and more essential, way to demonstrate your support than to sign on as a Museum Member.
"We're so happy to welcome you to Cooperstown," said Hall of Fame Chairman Jane Forbes Clark. "You're now teammates again, and we'd like to ask you to put on the Hall of Fame jerseys."
After the first members of the Hall of Fame Class of 2018 were outfitted in their new jerseys, the 318th and 319th members of the national pastime's most celebrated squad shared their thoughts on what for them was a very emotional journey.
"Obviously, this is a very humbling point in my life," said Morris, the righty pitcher with 254 career wins. "I am very proud and honored to join some of my heroes here and a lot of other guys that aren't here. It's been a while. It's been a tremendous learning experience for me, something that I don't regret today.
"I'm especially proud to go in with my friend and a guy who helped define who I was. It doesn't get any better for me."
Morris pitched for 18 seasons for the Tigers, Twins, Blue Jays and Indians, and earned five All-Star Game selections. He posted three 20-win seasons, made 14 Opening Day starts and pitched for four World Series winners, capturing the 1991 World Series MVP following 10 shutout innings in Game 7 for the Twins. Morris topped the 200-inning mark in 11 seasons and notched 175 complete games, the most of any pitcher whose career started after 1976.
"There's so many things that I am grateful for, and I hope to be able to share them with you at some point, but the one thing I want you all to know is you don't get to the Hall of Fame on your own," Morris said. "And I certainly have to acknowledge so many people that helped me be able to sit here today and give thanks – teammates, coaches, mentors, opposition. It's all part of the reason we're here and to be able to celebrate.
"I think Tram and I played (the game) with our hearts. We did it the right way."
Trammell spent his entire 20-year big league career with the Tigers, earning six All-Star Game selections, four Gold Glove Awards and three Silver Slugger Awards. He was named the 1984 World Series Most Valuable Player after leading Detroit to the championship with a .450 batting average over five games. His career ended with 2,365 hits, 412 doubles and a .285 career batting average and hit .300-or-better in seven seasons.
"To say that I'm honored, my gosh, that's an understatement," Trammell said. "I've prided myself for years on being prepared, and that was kind of my style of how I played, but I find myself with my mind drifting constantly. I'm trying to stay on task, and I'm having a very difficult time doing it. I'm going to be honest. I feel a little bit out of place.
"The Hall of Fame, that's got a great ring to it, but when I hear 'Alan Trammell, Hall of Fame,' it hasn't resonated yet, and I'm just speaking from the heart," he added. "To go in with my teammate Jack Morris, couldn't get any better. We went through a lot of good and some down times, but that's part of the process. Just to give you a little history, if you're not aware, both Jack and I signed back in 1976 in the same draft. So just kind of a coincidence that, lo and behold, we get elected into the Hall of Fame together. It's kind of mindboggling. It really is."
Trammell then talked about his morning, in which he said calling him nervous would be an understatement.
"Talking to Robin (Yount) and George (Brett), John (Schuerholz) and Bobby (Cox). I saw Al (Kaline) last night in our Tiger room," Trammell said.
"Obviously I feel very comfortable around these guys. But to be honest with you, I'm still in awe, and I don't know when that's going to leave. I guess that's the little boy still in me.
"All I wanted to do was become a major league baseball player. And now to become a Hall of Famer, it's really indescribable."
One of the questions the newest Hall of Famers received concerned their odyssey that brought them from young Tigers to soon having a bronze plaque in Cooperstown.
"I signed at 160, 165 pounds. I was not ready. I could play defense. That's the one thing I will say initially I could do, and that kept me in the big leagues," Trammell said. "But like Sparky [Tigers manager Sparky Anderson] used to say – and he used to tick me off – he said, 'You look like you're hitting with a wet newspaper.' And that was the kind of driving force that would be behind me. Like, OK, I'm going to show this. I used to hit ninth. I didn't want to hit ninth, but that's where I deserved to hit until I improved, until I got better.
"This process all went quickly because of the fact we weren't very good at that particular time at the major leagues, and Jack was part of that. He had a very good arm. He was a little erratic with his control, but you know what, he was able to figure it out rather quickly.
"It all happened rather quickly, but it was because of the timing, as far as I'm concerned. That was very helpful and instrumental to us getting to the big leagues at an early age. The Tigers at that point just weren't very good."
According to Morris, the things they had were chances and opportunities.
"We were on the quick path to the big leagues because of a rather poor team at the time and a rebuilding stage," Morris said. "But we had to take advantages of our chances, and we were lucky enough to be able to do that. Then it all started to blossom.
"I think the greatest lessons we learned to have a year like '84 (when the Tigers won the World Series), which we're both pretty dang proud of, is the fact that we took a whooping for a couple years when we were young in the big leagues. Our team stunk. I stunk. (Trammell) stunk. We all stunk. But after you keep battling, and if you've got any heart at all, you look across the field and say, 'Why are these guys whooping on us?
"We've got to do better.' And we did. We started getting better.
"And pretty soon we could look across that field and say we're as good as you, and now we've got to prove it. Then '84 shows up, and we proved it. So a lot of pride there in that part of it. But I think luck has a lot to do with it, timing obviously, and then the right people to help guide us in the right direction."
Morris and Trammell be inducted in Cooperstown on July 29, 2018, along with any electees who emerge from the 2018 Baseball Writers' Association of America election, to be announced on Jan. 24, 2018.
The 2018 Hall of Fame Induction Ceremony will be held at 1:30 p.m. ET on Sunday, July 29, part of Hall of Fame Weekend, July 27-30. The Weekend festivities will also feature the presentation of the J.G. Taylor Spink Award for writers and the presentation of the Ford C. Frick Award for broadcasting excellence.
---
Bill Francis is a Library Associate at the National Baseball Hall of Fame and Museum
Related Stories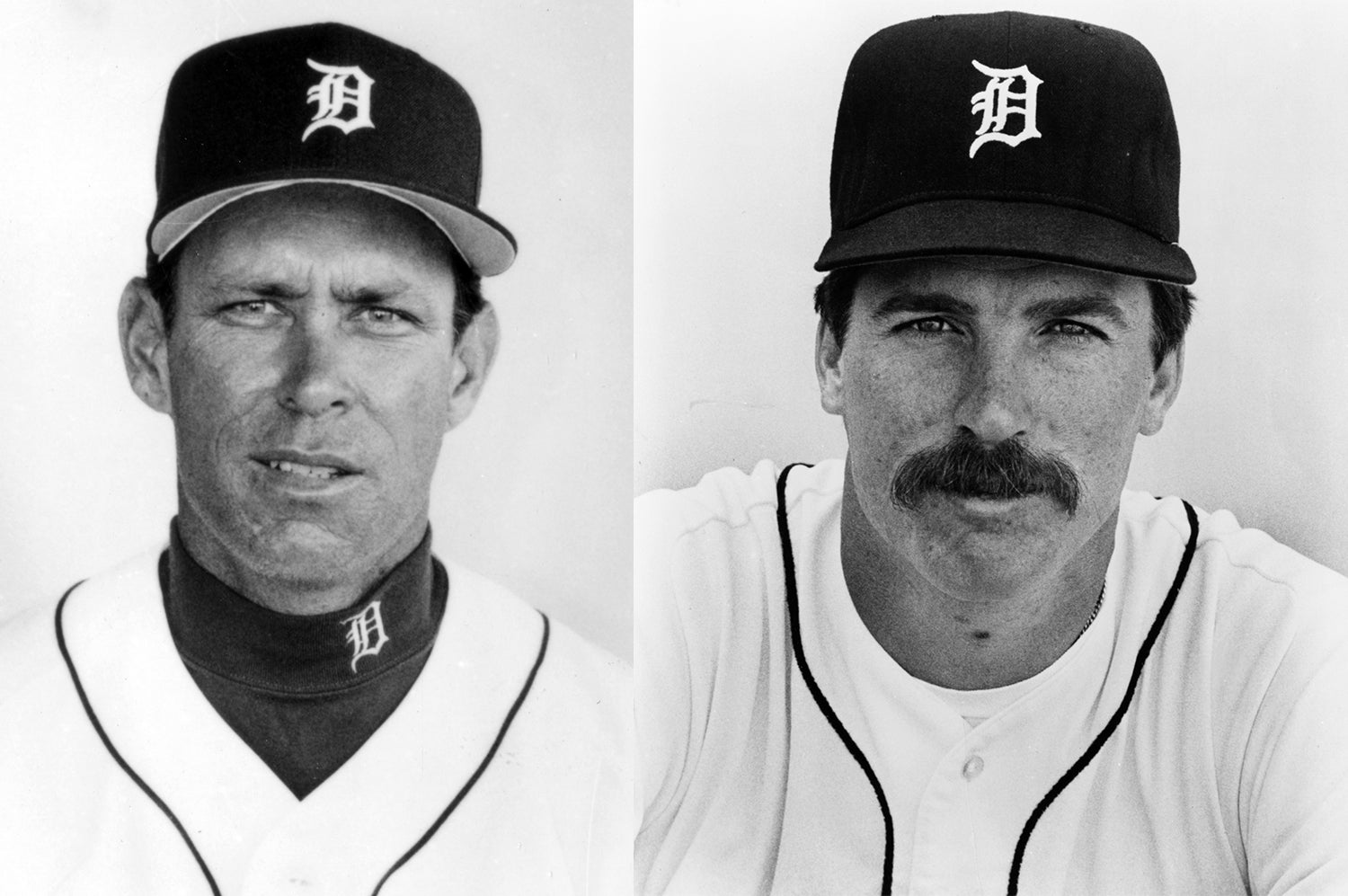 Jack Morris, Alan Trammell elected to Hall of Fame
Three-time 20-game winner Jack Morris and six-time All-Star shortstop Alan Trammell were elected to the National Baseball Hall of Fame by the Modern Baseball Era Committee.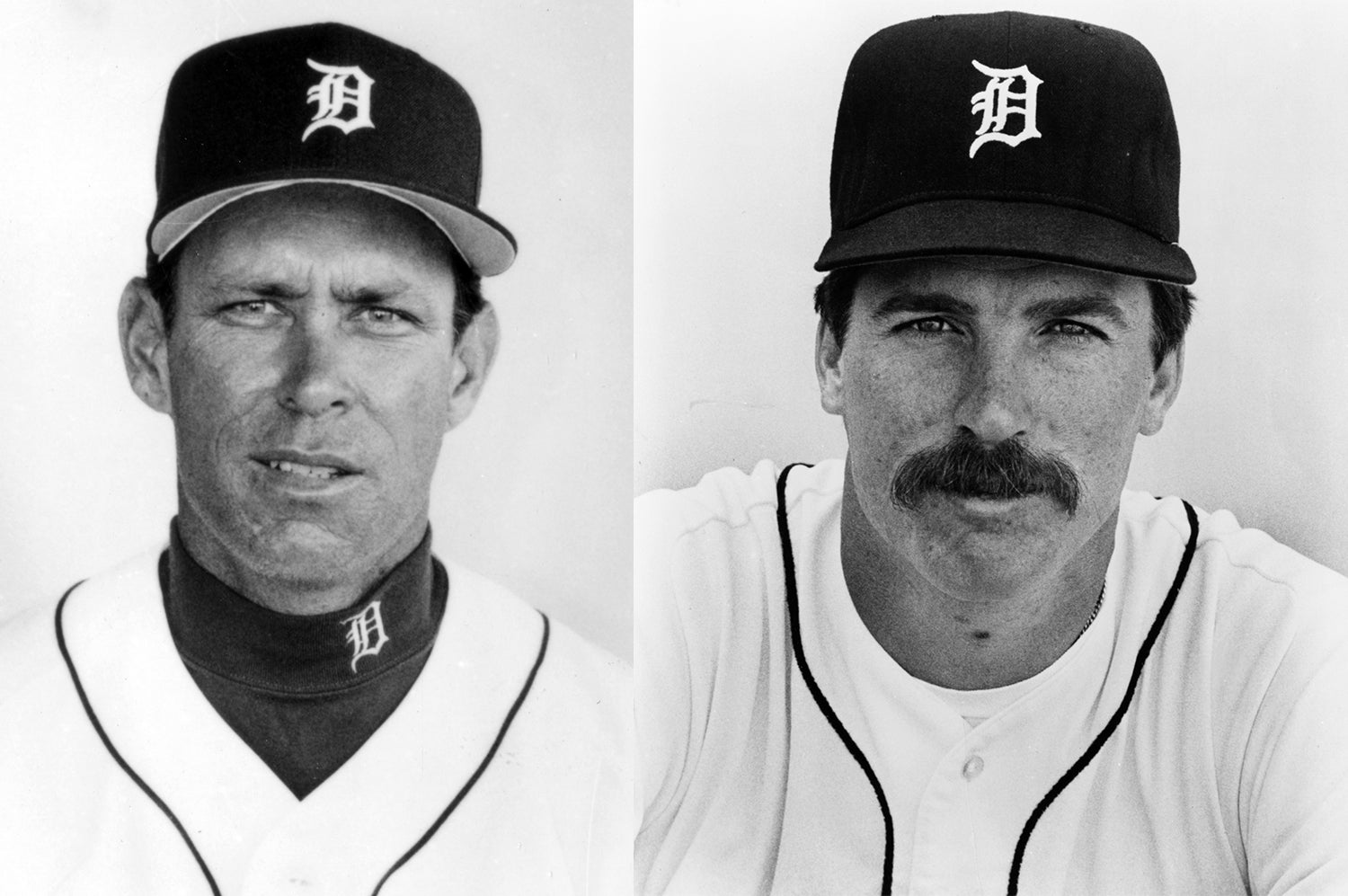 Jack Morris, Alan Trammell elected to Hall of Fame
Three-time 20-game winner Jack Morris and six-time All-Star shortstop Alan Trammell were elected to the National Baseball Hall of Fame by the Modern Baseball Era Committee.