2019 Ford C. Frick Award Ballot
Eight of the National Pastime's pioneering voices have been named as the finalists for the 2019 Ford C. Frick Award, presented annually for excellence in baseball broadcasting by the National Baseball Hall of Fame and Museum.
The winner of the 2019 Frick Award will be announced on Dec. 12 at baseball's Winter Meetings in Las Vegas., and will be honored during the July 20 Awards Presentation as part of the July 19-22 Hall of Fame Weekend 2019 in Cooperstown. All candidates are deceased.
Shop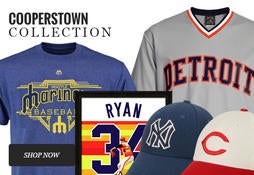 Represent the all-time greats and know your purchase plays a part in preserving baseball history.
Join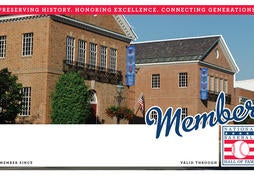 As the keepers of the Game's history, the Hall of Fame helps you relive your memories and celebrate baseball history.
Final voting for the 2019 Frick Award will be conducted by an electorate comprised of the 11 living Frick Award recipients and four broadcast historians/columnists, including past Frick honorees Marty Brennaman, Bob Costas, Jaime Jarrin, Tony Kubek, Denny Matthews, Tim McCarver, Jon Miller, Eric Nadel, Vin Scully, Bob Uecker and Dave Van Horne, and historians/columnists David J. Halberstam (historian), Barry Horn (formerly of the Dallas Morning News), Ted Patterson (historian) and Curt Smith (historian).
The 2019 Frick Award ballot was created by a subcommittee of the voting electorate that included Matthews, McCarver, Miller, Nadel and Smith.
To be considered, an active or retired broadcaster must have a minimum of 10 years of continuous major league broadcast service with a ball club, network, or a combination of the two.