Tomko savors chance to experience Cooperstown
Tomko spent 14 seasons as a pitcher in the bigs. Drafted by the Reds in the second round of the 1995 Amateur Draft, he spent three seasons in Cincinnati before stints with the Mariners, Padres, Giants, Cardinals, Dodgers, Royals, Yankees and A's. He finished out his big league career in Texas, at age 38, and it was there that he hatched a plan to travel to the Hall.
Join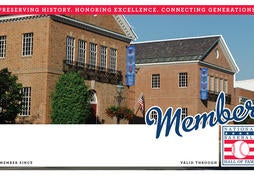 As the keepers of the Game's history, the Hall of Fame helps you relive your memories and celebrate baseball history.
Hall of Fame Online Store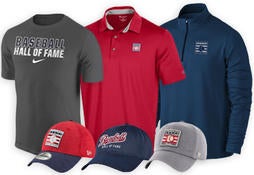 Proceeds from online store purchases help support our mission to preserve baseball history. Thank you!
As Tomko pointed out, Cooperstown isn't always an easy place to get to. Located approximately an hour and a half drive from the region's major airports, you don't coincidentally happen upon the Hall of Fame; it takes planning, and strategy.
But with a chance to represent the Reds at the 2019 Hall of Fame Classic, Tomko found his path to Cooperstown.
"It's cool for them, because they were young and didn't get to see me play. To get to see this is really special, and helps it make sense to them."
Tomko's first Classic game was a success on the field, too. The Reds' representative got the start for Team Goose, facing six batters and striking out one, and later closing it out with another scoreless inning to end the game in a 9-9 tie.
---
Isabelle Minasian is the digital content specialist at the National Baseball Hall of Fame and Museum