Fingers, McGowan, Newhouser and Seaver are inducted into the Hall of Fame
Donate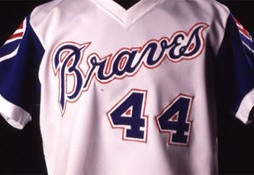 We need your help to preserve priceless treasures housed here in Cooperstown. Make a gift today to help ensure that fans around the world can have online access to the Museum collections and Library archive.
Join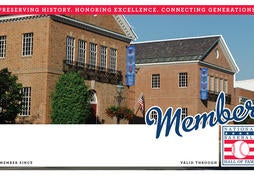 As the keepers of the Game's history, the Hall of Fame helps you relive your memories and celebrate baseball history.
The 12-time All-Star and three-time Cy Young Award winner would record his 300th career victory on Aug. 4, 1985, as a member of the Chicago White Sox, putting him among baseball's elite.
While Seaver's job was to start games, it was Rollie Fingers' job to finish them.
Fingers, the 1981 AL MVP and Cy Young Award winner, helped revolutionize what it meant to come out of the bullpen and did so with baseball's most recognized mustache.
"With Fingers, you know exactly what you're going to get, just about every time out," Hall of Fame manager Sparky Anderson once said.
A seven-time all-star, Fingers ended his career with 341 saves, finishing as the leader in the category at the time of his retirement. Fingers was a key part of the Oakland dynasty of the 1970s, which won three consecutive World Series from 1972-1974. He pitched in 16 World Series games, saving six and winning two for the Athletics.
Fingers walked away from baseball having set the bar for every closer to come after him. He became just the second reliever to be enshrined in Cooperstown with his election in 1992.
While neither Seaver nor Fingers ever won pitching's Triple Crown – leading the league in wins, strikeouts and ERA in the same year – their Hall of Fame class member Hal Newhouser did. Newhouser won the Triple Crown in 1945, becoming the first pitcher ever to be named the MVP in back-to-back seasons and leading the Tigers to a World Series victory.
Retiring with four 20-win seasons, Newhouser was an intense competitor on the mound.
"You couldn't get the ball away from him -- he hated to be pulled from a game,'' former Tigers catcher Joe Ginsberg said about Newhouser.
Umpire Bill McGowan personified that never quit attitude during his tenure umpiring major league games. Nicknamed "No. 1," McGowan began umpiring in the American League in 1925. One of the games' best during his 30 year career, McGowan was on the crew for the very first All-Star Game in 1933 and worked eight World Series before retiring in 1954.