Class of 1998 showcased different eras
Shop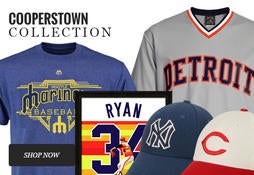 Represent the all-time greats and know your purchase plays a part in preserving baseball history.
Join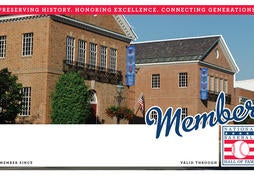 As the keepers of the Game's history, the Hall of Fame helps you relive your memories and celebrate baseball history.
"It's a tough thing to look back at the history at things that are probably negative," Doby was quoted saying in his Hall of Fame Induction speech by the Post-Star. "But I'm proud of the role that I played in the integration of baseball. If you would have told me 50 years ago that I would be standing here, I wouldn't have believed you."
Doby, who was battling cancer at the time of his Hall of Fame induction, passed away in 2003.
A long-time executive, MacPhail was elected to the Hall 20 years after his father Larry was elected, creating the first father-son duo in the Hall of Fame. Though they shared the walls of the Plaque Gallery, the gentle-natured MacPhail contrasted with the more outgoing nature of his father.
MacPhail served as the farm director and player personnel director for the Yankees from 1949 to 1958, the Orioles' general manager from 1959 to 1965 and then as chief administrative assistant to Commissioner of Baseball William D. Eckert. He was elected as the American League President in 1974 and served in that role until 1983. MacPhail was awarded the Major League Executive of the Year Award by the Sporting News in 1966.
He passed away in 2012 at the age of 95.
Davis preceded all of the other candidates, debuting on April 19, 1890, with the Cleveland Spiders. Playing in the Dead Ball Era, Davis amassed 2,665 hits, 453 doubles, 619 stolen bases and a .295 batting average. The switch hitter led the league in RBI in 1897, hit .300-or-better in nine seasons and won the 1906 World Series with the White Sox. He twice served as a player manager for the New York Giants.
Davis passed away in 1940.
"Bullet" Rogan played in the Negro Leagues from 1920-30 and 1933-38, serving as a pitcher and outfielder for the Kansas City Monarchs. He compiled a 119-50 record and threw 128 complete games. He finished career .338 hitter with 110 doubles, 60 triples and 45 home runs in 2281 plate appearances for the Monarchs. In 1924, he led the Monarchs to the Negro League World Series title.
The righty passed away in 1967 at the age of 73. Rogan's son Wilber accepted the plaque for him.
"I always believed my father would someday be elected to the Hall of Fame, but didn't know I'd be around," Wilber Rogan said in his speech as quoted by the Post-Star. "My only regret is that my father didn't live to see this."
---
Steven Walters is the 2018 public relations intern in the Hall of Fame's Frank and Peggy Steele Internship Program for Youth Leadership Development