Kaline's No. 6 was first to be retired by Tigers
Shop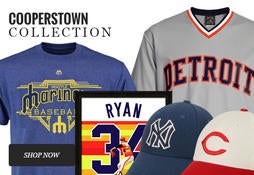 Represent the all-time greats and know your purchase plays a part in preserving baseball history.
Join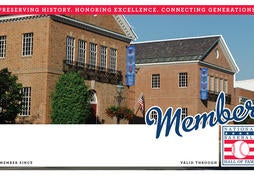 As the keepers of the Game's history, the Hall of Fame helps you relive your memories and celebrate baseball history.
"He's the best player who ever played for me," said his former manager Chuck Dressen. "Jackie Robinson was the most exciting runner I ever had and Hank Aaron the best hitter, but for all-around ability – hitting, fielding, running and throwing – I'll go with Al."
Despite all the accolades, the ever modest Kaline respectfully disagreed with his former skipper's claim.
"I've always had a saying that, if you weren't the best, what's the difference whether you're number two or number 30 or number 500?" Kaline said. "And I was never the best. I was never the worst. I was far from being the worst but I was a lot closer to being the best than I was the worst."
---
Connor O'Gara was the 2012 public relations intern in the Hall of Fame's Frank and Peggy Steele Internship Program for Youth Leadership Development