Lou Brock of the Cardinals steals his 893rd career base
Donate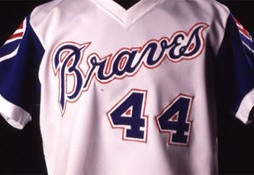 We need your help to preserve priceless treasures housed here in Cooperstown. Make a gift today to help ensure that fans around the world can have online access to the Museum collections and Library archive.
Join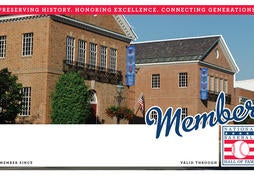 As the keepers of the Game's history, the Hall of Fame helps you relive your memories and celebrate baseball history.
"Lou Brock, along with Maury Wills, are probably the two players most responsible for the biggest change in the game over the last 15 years," said Hall of Fame pitcher Tom Seaver.
But before he wreaked havoc on National League pitchers and catchers, Brock was just another outfielder working to keep his starting spot. In the midst of his third full season with the Cubs, Brock was hitting .257 for a squad that had three future Hall of Famers in Ernie Banks, Ron Santo and Billy Williams.
The Cubs traded the 24-year-old Brock to the Cardinals in 1964 along with Paul Spring and Jack Toth for Ernie Broglio, Bobby Shantz and Doug Clemens.
"When I joined (the Cardinals), I got the feeling everybody on it was looking at me and saying, 'How the heck can a .250 hitter help this club?'" Brock said. "I looked at their faces and saw it. And it gave me the initiative, the boost I needed."
The rest is history.
The trade deadline deal went down as one of the most lopsided in baseball history after Brock's career took off in St. Louis. Brock helped the Cardinals past the New York Yankees in the 1964 World Series. Three years after the trade, he took home World Series MVP honors after leading the Cardinals over the Boston Red Sox in the 1967 Fall Classic.