Oct. 31, 1973: Tom Seaver wins second Cy Young Award
In an era where victories were the main gauge of a pitcher's success, Tom Seaver's brilliance on the mound allowed him to buck the trend.
On Oct. 31, 1973, Seaver – the New York Mets ace – became the first pitcher in history to win the Cy Young Award without having at least 20 victories in that season. Seaver took home the NL Cy Young following a 19-10 campaign that saw him lead the National League in earned-run average (2.08), complete games (18) and strikeouts (251) but finish five games back of league-leader Ron Bryant in the win column.
Shop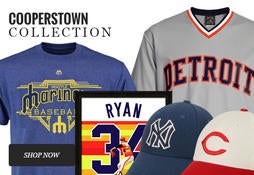 Represent the all-time greats and know your purchase plays a part in preserving baseball history.
Join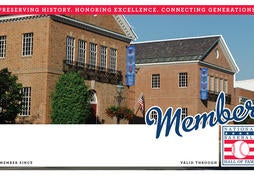 As the keepers of the Game's history, the Hall of Fame helps you relive your memories and celebrate baseball history.
"Sandy Koufax won the award three times and I've won it twice and have a chance to win it a third time," said Seaver, who would go on to win his third Cy Young Award in 1975. "I hope I can pitch until I'm 35. When I started, I told my wife I'd be happy with five years in the big leagues. Things were different then when I broke in. Now I'm a winning pitcher."
Seaver would pitch until age 41, retiring with a record of 311-205, a 2.86 ERA and 3,640 strikeouts.
He was elected to the Hall of Fame in 1992.
---
Craig Muder is the director of communications for the National Baseball Hall of Fame and Museum