Justino Clemente, brother of Roberto, visits Hall of Fame
Donate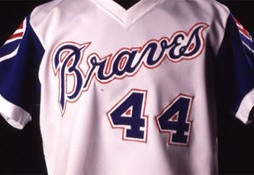 We need your help to preserve priceless treasures housed here in Cooperstown. Make a gift today to help ensure that fans around the world can have online access to the Museum collections and Library archive.
Join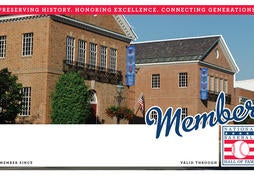 As the keepers of the Game's history, the Hall of Fame helps you relive your memories and celebrate baseball history.
"Their father could not read or write so he couldn't sign and so they brought the contact to him and at first he hesitated in signing it because he was thinking about Santurce already having Willard Brown, Bob Thurman and Buster Clarkson," Burgos translated. "He was thinking is his brother really going to get a chance to play and he hesitated in signing. And another Puerto Rican player, Monchille Concepcion, brings the contract and basically puts it on his lap and says, 'That's between you and your family and you have to make a decision.' And finally he says, 'I'll sign it,' and he signs it."
By the end of the day, Alomar talked of this year-old relationship with Justino Clemente that has blossomed.
"When I went to meet him for the first time I told his family that I could only be there for 10 minutes, thinking he was 90 years old and wouldn't talk a lot. I stayed in his house for two hours talking about baseball," Alomar said. "He has an amazing memory, loves talking baseball, and you can hear the stories about what Clemente had to go through in those days. I had a father, too, who played the game (former big leaguer Sandy Alomar Sr.), and my father went through a lot of tough times, the same way that Roberto did. And I went through some tough times, but not as tough as him.
"We will go through struggles in life, but if you are good to people, not matter the color, no matter what you come from, you can make a difference doing what you do. I couldn't meet Roberto Clemente, but now, through him (Justino), I can feel Roberto Clemente and I can learn a little bit about his life. I cannot thank him enough for letting me be a part of his family."
---
Bill Francis is the senior research and writing specialist at the National Baseball Hall of Fame and Museum