#Shortstops: The Chicken Runs at Midnight
Nicknames and baseball go hand in hand. The game would not be the same without players like "The Great Bambino", "The Wizard", "Cool Papa Bell" and the list goes on and on.
But how about the nicknames some players might not even know they have?
In 1997, the sons of the Florida Marlins third base coach Rich Donnelly privately bestowed rookie Craig Counsell with the nickname "The Chicken Man" due to his unusual batting stance. With hands held high and a generous bend in his back leg, the second baseman would flap his arms as he awaited the pitch like a chicken at the plate.
Shop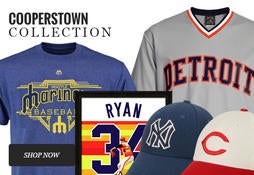 Represent the all-time greats and know your purchase plays a part in preserving baseball history.
Join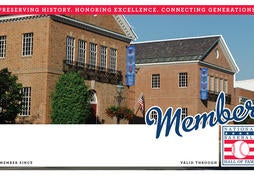 As the keepers of the Game's history, the Hall of Fame helps you relive your memories and celebrate baseball history.
With one out left in the bottom of the 11th inning and the World Championship at hand, both Counsell and Donnelly found themselves at third base. Marlins shortstop Édgar Renteria laced a single to center field on the second pitch and Donnelly was able to send the Chicken home with the winning run. The time? Just past midnight.
---
Brooklyn Del Barba was the 2018 special events intern in the Hall of Fame's Frank and Peggy Steele Internship Program for Youth Leadership Development